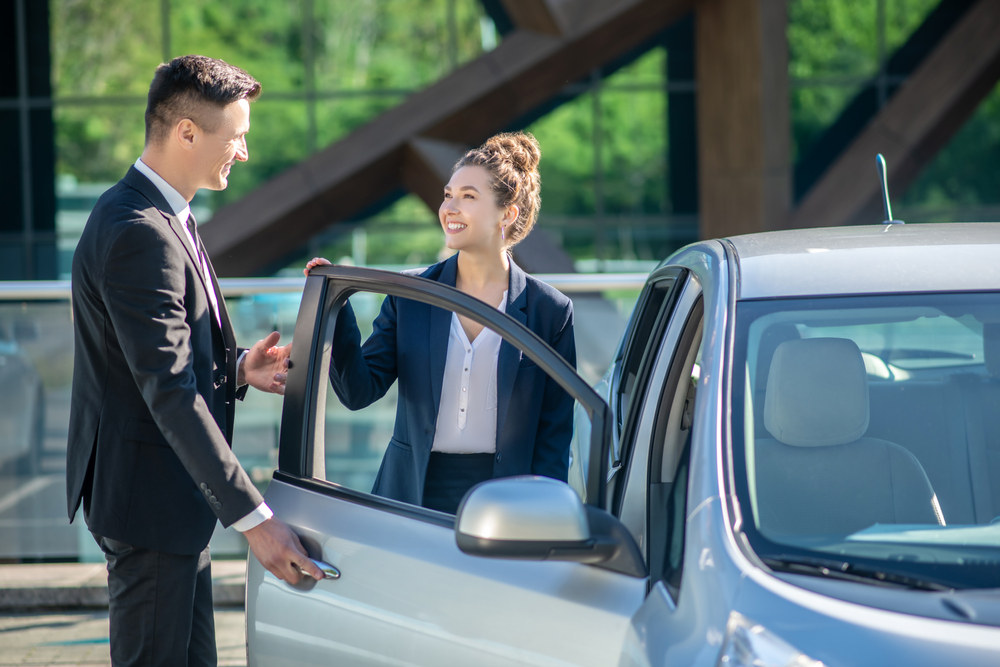 Volkswagen key fob remotes of today are not the car keys of old. While some models still make use of a traditional key, that key is likely connected to a Volkswagen key fob transponder that has various features.
Locking and unlocking doors are one trick, but commonplace compared to opening and closing the back hatch, or starting your vehicle remotely. With features like this, a Volkswagen key replacement fob can seem like a big deal.
However, it doesn't have to be. We have the tools and the talent needed to repair or replace your Volkswagen car key, regardless of the make or model, or how sophisticated your fob might be.
Take a Pass on the Dealership
If you are in need of a replacement Volkswagen key, your first thought might be that you need to get to the dealership so they can provide you with a new one. This can be costly, and time-consuming. Thankfully, we can make keys in nearly no time at all.
All we need is for you to give us a call to alert us of your needs and we can have that VW car key replacement in the works for you right away. This timely level of service is, it goes without saying, crucial if you need to use your car immediately. Unless you have scheduled a time to replace your VW key fob because you are making some upgrade to your car, then the likely scenario is that it is either lost or not functioning properly.
In either regard, you need your wheels, and you need them now, and without that key fob, you won't be getting anywhere quickly. But not to worry, we can get you a new replacement VW key fob, and we can even bring it to you! That's right. After all, we meet people where they are at all the time when they are locked out, so why would we not make the trek to get you your VW replacement key fob?
You Have Options
You don't have to replace your Volkswagen key fob simply in emergency situations. Another common reason that people come to us for new VW key fobs is that they are making an upgrade to their vehicle's computer system. (Yes, we also do that!)
If you are installing a remote starter, for example, then you will need a Volkswagen key replacement that can handle these capabilities. And this type of upgrade doesn't have to be expensive. In fact, as technology continues to improve and vehicles incorporate more digital components, this task becomes easier every day, and less costly.
However, not every Volkswagen key replacement costs the same price for the reasons currently being discussed. We understand that key fobs are not a one-size-fits-all solution. It's important that you know that you have options when it comes to a replacement VW key.
We Work With Dealers
Individual vehicle owners are not the only ones who need VW key fob replacements. There are plenty of dealers who partner with us as well. Whether you simply need replacements for your staff, or perhaps a spare set for a particular vehicle, we can get the job done quickly and efficiently.
Day or Night
Another crucial detail is that getting a replacement Volkswagen key should be done at your convenience, regardless of the time of day or location. After all, you need your wheels, and your key is the access to those wheels.
Unless you are calling to schedule something down the road, we can get a team to you immediately.
Reviews
A Volkswagen key fob replacement can be done quickly and cost-effectively, but it should also be done the right way. You want a professional who knows what they are doing. For this reason, it's important to check the reviews. 
At Metroplex Locksmith, we post our customer reviews with pride, as they demonstrate that we are the name in the game when it comes to all sorts of automobile needs, from remote starter installations to Volkswagen replacement keys to good old-fashioned entry assistance.
We do it all, and if you are in the Dallas/Fort Worth or Southern Florida areas, then you can stop by and see us, and learn more about the services we provide, and the benefits our customers see.
Get Same-Day VW Car Keys and Remotes
Pay us a visit in person or give us a call to get a same-day Volkswagen replacement key or remote. We know what it is to be in need of a new car key, so we strive to make the process easy and efficient for you. Reach out today for more information on how much it is to replace your VW key.