Metroplex Locksmith Is the Premier Fort Worth Automotive Locksmith.
We're here to help with all your automotive lock, remote start, and car key programming needs.
About Metroplex Locksmith
We are a locally owned company established in 2012. We provide automotive locksmith services to the Dallas–Fort Worth and Arlington, TX area.
Our main goal is to provide unmatched customer service both to the client and your customer. You will appreciate the value of our professional approach to all your automotive needs. Our experienced staff will always be eager to assist you. We look forward to being your reliable business partner when your locksmith needs arise
Our business relationships with clients are warm, friendly, and sincere. Our valued clients count on us to deliver excellent service and we're obliged to deliver above and beyond! We want every interaction you have with Metroplex Locksmith to be refreshing and delightful; especially given the circumstances that brought you to us! We eliminate stress or incident.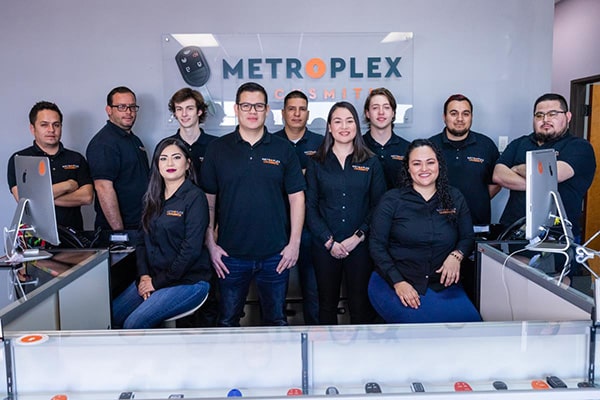 Our Automotive Locksmith Services
Metroplex Locksmith is your one-stop lock shop for domestic and foreign automotive key replacement, ignition repair, fob and remote programming, smart key duplication, and lockout services. We specialize in foreign vehicles like Mercedes, BMW, Jaguar, Land Rover, Saab, Porsche. We provide key replacements, spares, ignition repairs, ECU flashing. Give us a call or stop by our storefront today!
What Our Customers Have To Say...
We were thrilled at the competence and fast service. They sent out a great technician, Brian, who was adept and got us on our feet and back into our car in no time. He had all of the equipment necessary for our difficult key needs, plus, he was kind to our children, AND he's bilingual. 5 stars. They will be our go to, and hopefully we will get Brian again.
Amanda Hunter
22:04 28 Feb 21
1st time customer... Byrant was on time and very professional...and service was great! Will use them again! Thanks METROPLEX locksmith!!Paul Williams
janice wilson
23:11 27 Feb 21
Good service! Friendly people!! Great timing!!!
Great assistance and quick to answer not every bussines answers on time and this Is great service
Screwston Loca
19:44 26 Feb 21
This is the best service I have ever used. They are very inexpensive, very experienced, and the courtesy Brian and Lopez gave was exceptional he was awesome, and courtesy and so polite!
Charmaine Sherriffee
17:40 26 Feb 21
A1 locksmith was trash with price and reprogramming my key took my car to elico at metroplex locksmith and he got straight for reasonable pricing thank you.
Tanisha Molett
17:37 25 Feb 21
Great and affordableCame 2 me and was fastWould recommend to anybody
Tony Got Sticks
22:31 22 Feb 21
Contacted Metroplex Locksmith first Monday morning to replace a lost key fob. Very professional, sent a service technician out the same day.
Constine Jack
15:52 22 Feb 21
I locked my keys inside my car today (after hour)I called metroplex locksmith even if it said CLOSED on google. A nice representative answered. Of course there was a extra after hour charge. Which I understand. The lovely tech named BRADEN arrived 17 minutes after making the appointment! He did not use the bag blow up. He used the lishi to make sure he didn't damage my vehicle. Highly recommend them! They care for their costumers vehicles!!!
Kassandra Canales
03:21 22 Feb 21
They got my new key made in minutes. Definitely will let other know of this company!!
Breanne Nelson
20:49 20 Feb 21
I hope that I get her name right but the awesome, super professional Jaqueline was very helpful and was very polite and very patient with me. Thank you for all the information and the speedy service. about 7 minutes after getting off the with her, I got a call from the gentleman that was going to do the key for my vehicle. Thank you so much guys for the amazing service. I 100% am super satisficed with your service. I will definitely use your service again if i need to get another key.
Sergio A Salazar Lopez
19:31 12 Feb 21
I received outstanding service from Brayant Lopez today. He was on time and professional. I'll definitely call yall again for my key needs.
A great experience from the moment I called for a quote to the completion of the work. Nadia helped tremendously over the phone and provided an over the top customer service. The technician was prompt and professional. I highly recommend this company for any automotive locksmith needs.
Kyle Smith
18:58 10 Feb 21
Braden was awesome he was very nice and professional. Thanks I will recommend you guys great job oh and he was FAST.
Kisha Taylor
21:04 09 Feb 21
McKenzie Allen
20:10 09 Feb 21
Briant was great and the service was awesome
Antwon Ervin Sr.
19:04 09 Feb 21
Very good service very affordable and really nice employees I highly recommend metroplex locksmith
Noe Villanueva
18:56 09 Feb 21
José Leyva did a good job
Francisco Sauceda
18:33 09 Feb 21
first time user damn good job Braden's the man
Dannie Garcia
18:31 09 Feb 21
Bryant was awesome, thanks for helping me out!
Andrea Solis
17:32 09 Feb 21
My son lost the only key for his new car. We contacted metroplex for an additional key and fob. Braynt, my technician was phenomenal, very professional and informative. He let me know exactly what was going on and the quote was spot on. Thanks Metroplex
michaela gilder
22:25 08 Feb 21
Nadia Rangel
17:37 07 Feb 21
Don't bother calling a dealership for a key, these people are way better, half the cost, and they come to your house!!
Bryan was ver professional and timely with his service. Same day service!!! I'd recommend this company every time.
Dacia Michelle
18:19 06 Feb 21
Calvin Walker
14:58 05 Feb 21
Abraham Gomez is a lifesaver. He arrived on time ready to work. We even purchased extra key and fob from him. Will definitely recommend to anyone in need of locksmith services
Alisha Johnson
22:02 03 Feb 21
Tech was fast and extra detailed. I appreciate the work and customer service.
Kelsey Rhodes
00:39 02 Feb 21
Gregory Shaw
00:34 02 Feb 21
Anibal Almanza
23:23 30 Jan 21
Jose came in the exact time he said he would and did the job in less than 7 mins!!! Incredible customer service! Would recommend to anyone in the DFW Metroplex!
Trey Pointer
23:17 30 Jan 21
Heriberto was amazing, arrived quicker than anticipated , very kind , professional, and thorough. The office team was super responsive in sending a guy out. Will highly recommend them to anyone.
toni hickman
16:40 30 Jan 21
Friendly staff. Their mobile service was fast and professional.
eguajardo3
22:39 29 Jan 21
I called and was only on the phone for 10 minutes and they sent someone out immediately and they were there within 40 minutes. I've never had to get a new key while being locked out before, so I'm so grateful that I picked the best place the first time it happened. Everything was completely done within one day!
Laron Roland
18:38 29 Jan 21
Braden is a life saver! My car was stolen and I was having issues with my spare key. I called Metroplex Locksmith and they got the problem squared away. THANK YOU GUYS SO MUCH!
Dierra Miller
15:33 29 Jan 21
Really nice work....Thanks to Branden Scott 10/10 recommend 👍🏻
Josh Flores
23:33 24 Jan 21
The key fobs for a recently acquired car were destroyed. Only the actual key worked in the vehicle. The dealership wanted an astronomical price to replace just one key. I went to Metroplex Locksmith with the two damaged key fobs only to learn that I needed to have the vehicle with me. I drove a half an hour to their shop and was disappointed that I did not realize I needed to have the car present. Metroplex quickly came up with solutions. They located the necessary parts, drove out to our house, rekeyed the car in a matter of 25 minutes.The price for 2 key fobs was less than what the dealership wanted for one.Jose was very polite and efficient.If I ever need a locksmith again Metroplex will be the company I will go to.
Jon Ivonen
18:54 24 Jan 21
Great service! Reasonable prices and great customer service! The tech was very professional and on time, and I'd recommend Metroplex locksmith to everyone.
Keasha Thompson
23:45 23 Jan 21
We ended up losing out main key for our car. A key specialist came out about 30 minutes after I called. Jose L. was very sweet and professional and was able to create us a new key 🔑 with no problem within 30-60 minutes. I will definitely keep them in mind in the future!
Shaundra Gaston
19:45 23 Jan 21
Bryant was fast and a pro
Jay Freeze
17:15 23 Jan 21
Braden is excellent got the job done 💯💯
Jahmai Smith
22:20 22 Jan 21
First I would like to thank Metro-locksmith for your quick response and safety measures that Brayant showed upon arrival he was masked also treated me with the upmost respect while making me a new keys for my car, I even had him programmed them. They were installed quickly great job!!! I'll gladly recommend them to anyone that need help can't say enough that cost was extremely fair will use again. Thanks
Denise Fortenberry
18:59 21 Jan 21
They were reliable and really professional. I am glad I found them when I lost my keys at the airport! Definitely recommend. Their prices are affordable. Omar was super helpful!
Kadijah Johnson
20:01 16 Jan 21
Great service great price and tech was very professional. Would recommend to anyone that needs locksmith services.
tomas munoz
19:08 16 Jan 21
Fast, reliable and cost friendly. I recommend metroplex to anyone who ever needs this service.
Rommel Navarro
20:42 15 Jan 21
Metroplex Locksmith was quick, easy, and affordable! The fact that they have a mobile option was much appreciated; I called to get a quote, and they were out within an hour. We will definitely use them again and refer them to friends and family, if the need ever arises.
Chance Morgan
18:52 15 Jan 21
I lost my key, they gave me a great quote with no obligation and no hassle. I called back the next morning and they delivered the same price, with a time that fit into my schedule! Beat my car dealership in price and service, and I like my car dealership. Super understanding and helpful! Great value!!!
Lauri Boudreau
14:35 15 Jan 21
Bryant and Eliceo were not only prompt and professional but got me a new key and fob in record time and did all of that for less than half what their competitor had quoted! I'd definitely would recommend these guys to anyone!
Darrell Dishner
20:42 14 Jan 21
Amazing quick, service! Called the morning of and they were able to get me a new key the same day. Highly recommend for low budgets.
Aaliyah White
19:55 14 Jan 21
Metroplex Locksmith has very good customer service. The young lady (Nadia) that answered the phone was very polite and answered all of my questions. Their prices are very reasonable also. If you are looking for a locksmith I would highly recommend Metroplex Locksmith
Angela Brooks
19:52 14 Jan 21
My Girlfriend lost the only key we had. I called them up and they were fast friendly only took them 5 minutes and they were at my car making me a key only cost 150$
Jermar Williams
15:25 14 Jan 21
david el deek
15:23 13 Jan 21
Larry Mitchell
22:28 12 Jan 21
i call them today and they came the same day good work and
Serafin Uribe
23:15 11 Jan 21
Great job loved the speed!!
Very fast professional service. I lost the key to my car and they made an appointment with me to come right out and fix it
Vibin with the Johnson's
17:40 08 Jan 21
Great service great prices!!!
Candice Warren
23:07 06 Jan 21
nice people very helpful and affordable prices
BEST LOCKSMITH IN THE METROPLEX! THE BEST prices around, no hassle and very quick at servicing car replacement keys! 10/10! I hope I won't need to buy new car keys again but if I do, I'm only calling Metroplex Locksmith! Thank you!
Cayla Vuitton
16:01 05 Jan 21
Like customer service George
Brittany Young
21:24 04 Jan 21
My technician was awesome!! He arrived before the scheduled time and finished the job earlier than promised. He was courteous and professional. I will definitely use Metroplex Locksmith again. Great experience from scheduling to completion!
Gwen McCowen
20:41 04 Jan 21
Emily Bolger
17:18 31 Dec 20
Eric Triggs
17:09 31 Dec 20
Great service, very professional i received a call from my tech in less than 10 min after scheduling.
Mary Maldonado
23:07 30 Dec 20
Melissa Peckler
16:14 30 Dec 20
AMAZING JOB ON MERCEDES REPLACEMENT KEY FOB!!! My only question is WHY don't they come up FIRST on my search??? These guys are great! Arrived less than 30 min from my initial call. Had a BRAND NEW FOB for my 2005 Mercedes 350 SLK. Programming took less than 45 min including cutting the valet key. Would have been quicker but I asked tons of questions to understand the process and Omar was happy to answer every one!! Saved over 40% from the dealership (Plano) and done TODAY instead of having to wait an extra day for the key fob to be ordered (dealer.) Will have him make another for my Toyota 4Runner as well. Too easy. Great price, great value, professional, friendly, positive and courteous. DON'T GO ANYWHERE ELSE!!!
Really great and professional service. I would definitely recommend. service tech was very knowledgeable and friendly
Patrick Brown
21:59 29 Dec 20
Rossa Williams
16:10 29 Dec 20
I think everyone should use this lock smith they work fast and the have affordable pricing.
Kain Pitre
19:49 28 Dec 20
Jose was very professional and friendly he got the job done less thin 30mins
Retunda McKnight
22:32 26 Dec 20
Abraham was very quick in making my key, he called me before showing up to my house and it was overall quick service and very professional, customer service was also very nice and cooperative and also helped me with every question, I would 10/10 recommend this place if you ever need a key replaced or a new one😄
Vlad guereca
19:13 26 Dec 20
Janis Kosak-Ceaser
00:31 22 Dec 20
Timothy Warren
21:41 21 Dec 20
got 2 great peopleTo do the job Jose and Bryant did a excellent job really recommend them.
Last_ Toxic
21:30 21 Dec 20
Julez Roberts
16:03 21 Dec 20
LaKeisha Armstrong
18:51 18 Dec 20
Very professional when answering the phone and very affordable compared to a lot of other places in Dallas
Jose and Bryant Called me 30 minutes before they arrived and it only took about 30 minutes give or take to make me two copies of my Chevrolet Silverado key. They had a special running for Christmas. DO NOT USE A DEALER. they will charge your $300-$400 for this service. I got my service done for half that
Allison Pouria
16:14 18 Dec 20
Very professional and detailed information
Aspire to inspire Recharging your life
15:52 18 Dec 20
Dawit Taddesse
23:49 17 Dec 20
diego grajeda
18:07 17 Dec 20
On time and get the job done
Christine Batchelor
22:34 10 Dec 20
Thank you to jose, he helped me out so much!!! I appreciate his professionalism and hardwork. Bless him he is a life saver!
Ashley Cruz
20:44 10 Dec 20
Their prices are reasonable they're easy to work with and they call to confirm their appointment both the technician and the office I would recommend this place 100%. I will be keeping their number to use them again if I need them
Paul.leighann Baker
17:30 10 Dec 20
Great service from start to finish. Abraham was great. Great attitude, professional and fast. They also have the best prices in the metroplex.
They were super professional and on time. Saved me a lot of time and money from having to go to the dealership.
Inner Cirlce
20:05 09 Dec 20
Raul Barrientos
16:31 09 Dec 20
Good service and very kind . I called other in teh area and nobody could help me
Luis Rocha
23:25 07 Dec 20
Alazhia Joiner-Hall
22:21 07 Dec 20
Brian came on time and did the job in just a few minutes thank y'all so much.
james marshall
23:34 05 Dec 20
Quick in easy Josie was a big help
Ismail Hakim
20:26 05 Dec 20
Latoya Pace
23:46 04 Dec 20
Herbert Arriaga was very professional and not only did he program the new fob he copied the key and now we can unlock the door with key and open the trunk. Awesome service.
Christie Hershey
19:18 04 Dec 20
Josie and Sam did a good job.. I contacted other locksmiths and they couldn't program my car... They did it within 10 mins , save me a lot of money. Thanks I appreciate y'all Metroplex Locksmith for giving me good
Meka PRIME
23:45 03 Dec 20
I called and they were able to get me a tech out when I was available to be at the location , they also reached out to me when the tech was on his way , I called a locksmith before this location and they were not able to give me an estimate , this place had an estimate and all information I needed . Very professional and helpful!
NENADAGUDONE MUFU
23:27 03 Dec 20
Heriberto was very professional, fast and the price was just right. If I ever have issues this issue again this is who I'm calling. I recommend this business 100%
Tashanna Fitzhugh
22:03 03 Dec 20
Jose Leyva had my car key in no time!
Ulises Rodriguez
22:08 02 Dec 20
Sam called and let me know he was on his way. He was on time and made a new key with remote for my Ford F250. Thanks Metroplex Locksmith! Great Price and Great Craftsmanship!
Danny Barentine
23:51 01 Dec 20
Really good work got my replacement key in less than 2 minutes
Sply the creator
00:08 01 Dec 20
James Gilbert
21:21 30 Nov 20
Great service from Jose and sam
First of all he called and introduced himself and let me know he was on his way. He arrived in a timely manner. Once he arrived he went to work immediately ask was there anything I could do he stated no in less than a hour or in abt and hour he was finished and I'm back in business. When I say I'm well pleased please believe me excellent service and I'll HIGHLY RECOMMENDED them to everyone ni know Superb Metroplex Juan you're the best
Gale Roberts
20:56 28 Nov 20
jeremy Polty
16:01 20 Nov 20
When I called and spoke to the lady she was very informational She was very nice and we set up an appointment excellent customer service I'm looking forward to doing more business with this company
Shawn Gooden
20:36 18 Nov 20
Heriberto helped me and did an amazing job with my car!
Alaina Aguirre
22:43 17 Nov 20
The service was fast and friendly and much more affordable than taking my car to the dealership! Would definitely use them again and would recommend any friends and family to use their service as well!
Tabitha Hipp
21:54 16 Nov 20
I had a good customer service, they answered the phone fast enough and got straight into business. They gave me the information that I needed and were a great help.
Leonardo Alvarez
16:21 14 Nov 20
They were very nice and polite over the phone and helpful with what we needed to get done.... Got a quick quote with no hassle.
Harvey Sowels
01:20 13 Nov 20
Very good service. Jose Leyva was the technician and everything was quick, professional.I recommended 100%
Elias Barroeta
20:11 09 Nov 20
My mom seen this ad on Facebook and I really needed to get my car fixed for work this week. Dealership was gonna charge in total $500 just to replace a new key fob and to reprogram my key to my vehicle. I called and talked to mrs. Cassandra , who helped me with a lot of questions and quotes ..... when my technician Omar came , he immediately told me ahead of time that I needed to key fob . Which then he gave me some information that I didn't know about my key fob. He did an amazing job with fixing my car 😊 I would most likely suggest this company to all my friends and family .
Brianna Cepeda
15:43 06 Nov 20
Eliceo helped me and did a great job. I highly recommend him.
High recommend this company! I called around. Best price by far! Technician Brian was very quick to respond. Service only took 5 mins!! Thank you Metroplex locksmith!
Brittany Trigo
23:13 02 Nov 20
hadji badji
19:11 31 Oct 20
Tamisha Smith
19:06 30 Oct 20
Thank you to Omar Ríos for helping me with my key! Wonderful service! Professional and on time!👍
OMG!!!!!! That guy Eliceo is the BOMB.COM!!!!!!!! So professiona and FAST. Love the guys attitude and wisdom.
William Walker
23:36 29 Oct 20
donald reed
20:55 29 Oct 20
I highly recommend them. Great price, fast service, my locksmith technician (Jose Leyva) was very professional and informative.
Saul valdez
18:45 29 Oct 20
I seen this ad on Facebook and the reviews were great. So we had a big issue with losing the key. Called the #800 number spoke with Cassandra she was very pleasant and understanding on the type of services needed. The gentleman that was sent out (not for sure of the names) were friendly, professional and open to give additional information when we asked. I asked them for business cards I will be passing them out and using this services again soon. Thank you Metroplex Locksmith for being reasonable at a time that we live in. People funds are limited really appreciate it.
Evelyn Wyckoff
21:32 28 Oct 20
Omg, I would like to give a big shout out to metroplex Locksmith they saved my life today!!! I lost my key and I called the dealership and they wanted over $300, which is CRAZY but my best friend told me to give them a call which I did and they were out within 45 minutes, both employees had my car up and running in not time!! Thank you again to both of the guys that helped me out today.... I will used/recommend this company to everyone!!!
Shiquita Forrest
02:00 28 Oct 20
Great service and prices. Helped my friend out, Defly recommend and will use them again.
Heather Nealy
01:55 28 Oct 20
Marcia Bonilla
21:20 26 Oct 20
I have no complaints the young man the name of Heriberto Arriaga was very Respectful and Courteous and on time as a matter of fact he came about 10 minutes early I would recommend him to anyone for services needed..Thank you so much Heriberto A.
Brenda Ladkin
16:51 26 Oct 20
Awesome company! Dispatch lady was such a great help and answered all my questions. They were able to get to me ASAP. Technician did a great job. Will definitely be recommending to my family & friends. 10/10 job!
Edith Sanchez
22:03 24 Oct 20
Great customer service and fast service
Jalisa Combs
19:17 24 Oct 20
Had a great experience with them Omar was very professional and timely 10/10
leonel pavon
19:16 23 Oct 20
Nice telephone receptionist, easy to set appt, and prompt service.
Linda Young
19:50 21 Oct 20
They were very helpful and professional and priced right for the service they offer highly recommend
Ryan Hebert
18:41 21 Oct 20
Metroplex really got me out of a pickle after I lost lost one key fob and both of the skeleton keys. I am positive the dealer would have asked an arm and a leg and several hours of my life to cut two auto skeleton keys from scratch and program both the new (I purchased online) and old fobs. The entire service took less than 30 minutes and cost just $140!! I'm good as new!! Thank you so much Meteoplex!!
Melissa Hills
04:23 19 Oct 20
Jose got me right with a new key
Malik Ferguson
21:06 17 Oct 20
Deja Maston
20:27 17 Oct 20
Laronda Davis
19:43 17 Oct 20
Antonia Henry
19:40 17 Oct 20
Tyler Batts
15:40 17 Oct 20
Good customer service, very friendly I lost my keys and they showed up just on time
rafael ambrociol
15:03 17 Oct 20
It was so nice to work with a responsive and professional company. I called the other day because I lost my keys to my Honda Odyssey (and didn't have a spare). I was able to talk with someone right away (not a given these days!) and she gave me a price over the phone and told me that someone could come out within the HOUR! The guy came out and he was super nice and easy to work with. Will definitely call them again if needed!
Kristen Brown
00:48 17 Oct 20
Mr HERIBERTO came right away. He was very professional and new exactly what he was doing.I would recommend this place to anyone with any auto lock issues.ALSO they're the cheapest in the area . Trust me I called EVERYONE
Asende B. Eloco
17:02 16 Oct 20
Robert Williams
21:19 15 Oct 20
Bradley completed the job quickly! He was extremely professional and friendly. Not to mention the cost of the service was almost half of what I would have paid with the other companies I price checked.
Rob Redditt
23:22 14 Oct 20
It was good service. I believe my technician was Bradley. He was great
Sarai Genevieve
21:12 13 Oct 20
Used to other Locksmith companies finally contacted this one and they fixed the problem right away. great service and super fast thanks to Heriberto Arriaga. Will definitely recommend to other friends and family.
Mayra Carmona
17:28 13 Oct 20
The customer service was amazing. They cost less than some of the other places and are willing to travel. I'll recommend them.
Autumn Walker
21:12 10 Oct 20
Great service by Jose food people skills and very professional
miranda edwards
22:45 06 Oct 20
Fast service and very professional.
Shishir Gautam
20:43 05 Oct 20
George and Jose were fast and straight to the point and also had amazing customer service, highly recommend doing business with them
Dylan Estrada
21:52 03 Oct 20
Awesome service really cool guy my second tome coming to him heriberto awesome service
David Luevanos
21:37 02 Oct 20
Very professional service
Aidil Fikri
15:17 01 Oct 20
Tech Juan Haros did a great job
Very professional fast & friendly highly recommend!
Juan was quick and great job
Osbaldo Almodovar
16:28 29 Sep 20
Jose was a great guy. Was on time, cool dude best price all dfw highly recommended them
Jesus Garcia
15:31 28 Sep 20
1st time callerThey attended me very thoughtfullyHe was very professional about the stepsAnd was able to get thru it within 10 minutes definitely recommend!!
Bryan Jurado
18:53 25 Sep 20
Keinekia Robinson
14:52 25 Sep 20
I lost our only key and they were out here within an hour programming new ones!
Ashleigh Haworth
23:53 23 Sep 20
Awesome service, employees were kind
Brianna Hall
23:06 23 Sep 20
Lucas Mccullough
23:03 19 Sep 20
Excellent service for a Saturday
Khari Brown
22:41 18 Sep 20
Sam Podolsky
00:42 17 Sep 20
Aaron Waldo
22:16 16 Sep 20
Fast service, 100 % professional. Jose Leyva took care of my situation so fast it didn't even cause me a delay. Thanks again for getting me taken care of today.
Chris Carroll
22:14 16 Sep 20
I am currently sending their contact info to all my friends, I cannot stop bragging about this company. Quote on the phone was precise. Very professional and respectful technician. Dispatch woman was so nice. Call these guys first. Don't fuss with any other company.
Alysa Mcmillan
18:05 16 Sep 20
These guys are amazing. Jose Leyva came out, not just on time but early, and really helped us in a pickle. Got a new key cut and programmed, and did it for over $100 cheaper than what the dealership was going to charge. They come highly recommended in my book.
Shawn Walker
15:54 16 Sep 20
Eliceo was on point. Appreciate the service 🤟
Jesse Vivanco
22:58 14 Sep 20
Kassandra Canales
03:51 13 Sep 20
sed kinney
21:12 12 Sep 20
Cassandra was amazing with handling my situation. She was very professional and understanding and reasonable. Thank you for all your help!
Billy Ward
20:26 12 Sep 20
Very friendly, everything done in a timely manner. Wonderful customer service. Would definitely recommend people to this place
Ashley Corella
19:20 12 Sep 20
They were a little late, but also day after holiday. They went straight to work and were well prepared and had our new key very quick and efficiently. UPDATE: I completely understand the being delayed, the day after Labor day, especially since Juan is your speciality guy and trust me he did an awesome job and your company will be the only one I use.
Michael Crase
15:54 12 Sep 20
Very nice and professional.
steven van brunt
16:57 10 Sep 20
From the initial phone call with Nadia to the service, they came to my office in less than 30 mins Great and fast service. I work for a very established insurance company. I will definitely refer customer to your company. Juan was my tech very knowledgeable and very profesional. Thank you!
ISELA MURILLO
18:48 08 Sep 20
Zay Fresch
19:37 05 Sep 20
Jose was more than helpful
pa TROLLing
19:18 05 Sep 20
Aníbal Domínguez
00:42 05 Sep 20
They came the same day I called, made a new key fob and programmed it by the next day, very professional
Kelly Lusk
21:23 04 Sep 20
Og Mackintosh
23:16 03 Sep 20
Marco was awesome, they got here before the scheduled time and started working on it. Very professional.
Robert Cisneros
20:40 03 Sep 20
The staff there is very nice I messed my key fob up for my car and was going crazy and somebody told me call them so I called and I'm glad I did got my new key oh they super fast too
Lorenzo Oney
14:58 03 Sep 20
Stefan Leu
21:11 02 Sep 20
Tech was great,fast,called at 1:00 and met me onsite. Had new key by 2:15.Great service and cheaper than the other guys I called.
My key fog broken and I needed a new one I call metroplex locksmith and they was really professional and quick thanks you metroplex locksmith for great friendly service.
Derrick Gibson
18:19 02 Sep 20
Eloyd Estrada
21:42 31 Aug 20
Great job and very quick with on site work. Great work and would love to use them again.
Athen Harrington
21:12 31 Aug 20
Osvel Álvarez
15:13 31 Aug 20
The guy showed up on time and got straight to the job
Diamond Sterling
22:54 29 Aug 20
Lawrence LaBee IV
17:53 29 Aug 20
Abraham was my technician and I love the guy he worked out well and did his job super quickly it took less 5-10 minutes I will definitely be coming back for more things I need done.
Julian Murakami
17:22 29 Aug 20
Great service....they are actually cheaper than the dealership! Got the job done and got me back on the road quickly....Easy two thumbs up!!!
Laderric Washington
14:21 27 Aug 20
Very professional customer service from Jasmine, she repeated all of the information I had given her back to me so she could make sure everything was correct. After hanging up with her the technician called within 3 minutes to let me know he was a short amount of time away which was perfect and made me feel a lot better. Great professional and very affordable company!
Great service from Jose leyva
Pacino GoldenAge
21:25 25 Aug 20
I called about my key, and within 30 minutes they were already calling me to state that they were outside to fix my key. Only took the gentleman about 30 minutes and he was done. Fast and friendly service.
Clara Vega
19:25 24 Aug 20
Enriqueta Barena
15:39 24 Aug 20
Crithian Huerta
23:15 22 Aug 20
Llame a vario lugares y nadie me respondió esta compañía excelente servido al cliente y Edgar fue amable y muy profesional
rocio Sandoval
22:06 22 Aug 20
Juan was great! My key fob broke and the chip that starts the car was lost. Called Metroplex they had the key in stock made an appointment at 4pm and Juan was at my house by 6pm. New key by 6:30 pm. Couldn't ask for better service!
Andrea Lewis
02:17 22 Aug 20
Matt Barrier
18:32 21 Aug 20
They were very accommodating and made the process easy. They worked around my available times and met me at my apartment. I would recommend.
Ellie Gilbert
16:24 19 Aug 20
quick prompt service by technician Juan Haros highly recommend
Dave Anderson
16:52 18 Aug 20
My technician, Junior, was both friendly and professional. Their service is second to none.
Cody Williams
21:26 17 Aug 20
Super quick and easy process! Lost my key on a night out and assumed it would take a week to get a new key, and then another day on top of that to take the car to the dealership to be programmed. Instead everything was done in a day and I never had to leave the house! Everyone we spoke to was very nice and incredibly helpful. 10/10 would use this place for any car key issues (or other services provided). Thanks Metroplex Locksmith!
Jesse Studebaker
22:07 15 Aug 20
Marco was efficient yet speedy rep. Smooth transaction. Thanks Marco
Cortney Guy
16:51 15 Aug 20
Kadie Brooks
21:37 14 Aug 20
Coneicecha Mcgriff
17:56 13 Aug 20
Brian, the technician was kind and courteous. He worked quickly and was very effective. Thanks for a job well done.
Cheryl Wingate
16:38 13 Aug 20
Very helpful customer service
veronica dominguez
00:38 13 Aug 20
This is a great company i will recommend them to anyone
Goldee Williams
18:57 12 Aug 20
I would recommend this service to anyone! Very quick and on time to the appointment.
Jaylee Burt
23:03 10 Aug 20
Customer service was quick and efficient in getting a tech out to my father who lost his key at a Walmart. Thank you.
Jimenez Family
17:21 08 Aug 20
Lost my keys to my Jeep, called and set the appointment up for 10 am. Eliceo, the locksmith, called me first thing in the morning telling me he was on his way. Quick in and out. Even sold me on an extra key! Smart to have another back up when you just lost a set.
Christopher Hall
15:43 08 Aug 20
My service tech was Eliceo . He was quick and professional. The prices were very reasonable; the cheapest I've found. The service was also quick and professional. Thanks Metroplex Locksmith.
I've used this these guys several times because they have good prices
Joseph Warren
18:30 06 Aug 20
christie jones
22:24 05 Aug 20
Elizabeth Hernandez
22:02 04 Aug 20
Jose was professional and on time! Great customer service.
Misty Soard
20:59 03 Aug 20
Jose with metroplex was Fast and friendly. Very happy with service. Will recommend no doubt.
Stephen Perez
22:49 01 Aug 20
Lost the key to the truck, Jose and Jose came right on time. They were very friendly and worked fast loved the service. Will call again if I lose another key
Alfredo Martinez
21:35 01 Aug 20
Got to my location started right off working And got the job done in a timely matter. I highly recommend Juan Haros!
Joshua Barksdale
18:14 01 Aug 20
Jose and Jose came to my room in very efficient time and were friendly and helpful they save me the time and effort of making another key for my 2006 acura rsx they did it quickly and cost friendly I would recommend others use there service I was surprised how inexpensive it was to make spare key they programmed it and it worked
Christian Doddridge
22:43 31 Jul 20
Steffani Mendes
22:34 31 Jul 20
Manny was awesome, quick and on it!
Shamkea Khalid
17:53 30 Jul 20
Did a good job and was very polite and kind
Trista Johnson
22:29 29 Jul 20
Jennifer Williams
15:17 29 Jul 20
Gregory Taylor
18:46 28 Jul 20
Mary Velez
00:52 28 Jul 20
What a amazing lock smith company! I was referred by a friend and will never need to use another service again. I'm very pleased with their response time and customer service!
Devon Thompson
21:04 27 Jul 20
Very affordable locksmith and very friendly front desk people as well. Been w out my key since Friday and they got me back riding again! Thanks Metroplex
Nacole Jackson
19:34 27 Jul 20
Brittany Askew
18:51 27 Jul 20
Omb Global
18:07 27 Jul 20
Came right out and got it did with no problems and for a reasonable price...LOVED IT‼️
KATRINA BRANCH
21:46 25 Jul 20
Eliceo , did great,fast ,friendly , and very nice,i would definitely recommend him to anyone .Thank you
Tiara Sims
21:27 25 Jul 20
Eliceo was great.friendly fast and knowledgeable!thanks again.
Jose and Jose did a wonderful job !!!!! Out of 3 other locksmiths they can right on out and got the job fixed ! I will most definitely refer then to anyone.
Jesstee Ashton
18:29 25 Jul 20
Arlecia Gowdy
17:36 24 Jul 20
Edgar came and was very quick, friendly and professional! Lost my original key 🔑 and they came out very promptly to make me another! Recommend this place 100%
Jose Ramos
16:53 24 Jul 20
Great service all around and they are fast
Corye Smith
22:39 23 Jul 20
The guys showed up and did and did a great job very professional I will recommend them to anybody
Rachard Harp
20:57 23 Jul 20
Kevin Chapman
19:33 23 Jul 20
On time ... Great Service... Will continue to do business again.
Daniel Carcamo
15:28 23 Jul 20
Had a great experience very professional good with communication and was earlier then expected witch was great. I recommend this company all the way.
Angelina Zuniga
19:18 21 Jul 20
Very professional and efficient
Robyn Howard
20:14 18 Jul 20
Brad Rupay
22:40 17 Jul 20
They were very fast and nice to deal with. They set me up with a appointment very fast and handled everything
Kyle Eberle
18:47 17 Jul 20
The service was fast and Eliceo was very professional. I would recommend this company
richard reyna
18:03 16 Jul 20
Davis was great! Very responsive and came out quickly.
Destiny Pompa
22:08 15 Jul 20
They came minutes before i was expecting them driver was very sweet and made sure his services were done
brittiney smith
23:02 13 Jul 20
Davis did a great job. Request him.
Jonathan Musgrave
20:00 13 Jul 20
Courtney Hedge
19:42 13 Jul 20
Junior and Bryan were on time very respectful and honest. They went to the truck and made the key with no problem i wouldn't mind recommending to a friend or family member
Robert Rivera
15:00 13 Jul 20
Davis very good treatment and friendly I recommend them
Pedro Gonzalez
15:17 11 Jul 20
myesha hunter
18:02 10 Jul 20
Life with Laii
19:46 09 Jul 20
I lost the only key to my '07 Corolla and I had to be at work in a couple of hours. I called these guys, and they had Diego out to my house within 10 minutes and gave me a new key even faster. Great service and great guys.
Andre Kelly
19:44 08 Jul 20
Kimberly Timmons
21:09 07 Jul 20
desmond wordlaw
19:14 07 Jul 20
I was able to get same day services, they arrived early to make sure I made my appointment!!! Fast, friendly and reasonable prices!!!
Shalandra Thomas
21:29 01 Jul 20
Fast service, clear communication, job well done, amazing value for your money and time.
Janet Vickrey
17:59 01 Jul 20
They were able to help me out, the price was not crazy as I called around other locksmiths.
Tommy Garcia
17:43 01 Jul 20
I'm writing for my mom Marcella Lee. Mom needed replacement keys for her 2007 Chrysler 3000. So I found Metroplex Locksmith. Eliceo was on time, very nice, and professional. She would highly recommend them!
Trimeka Tolbert
15:55 01 Jul 20
Jimmy Lean
15:46 01 Jul 20
Eliceo was great. Professional, on time, and got the job done right. Thank you!
Ruthie Murry
16:53 30 Jun 20
Great quality service! Davis communicated very well ,let me know he was on his way and what time he'd arrive.Quick on the job and I had my key in no time. Would definitely use their service again.
Robert Gallardo
15:24 30 Jun 20
VERY polite and patient, worked really fast in the Texas heat. Fit me in their already fixed schedule, very helpful.
Kaylee Scheppler
22:12 29 Jun 20
This company has the best prices in the whole DFW metropolis. Very friendly and the most professional technicians I've deal with since long time. The guy called 30 minutes prior arrival, came right on scheduled time, and finished the job within minutes. You cannot wish for more. To be specific – JUAN HAROSI recommend "Metroplex Locksmith" to all who need a key and/or a remote replacement(s) for their cars!
Gary Mandel
18:56 29 Jun 20
Had the absolute best price possible. They were here almost on the dot at the time they said. If you're not sure about who to go to take my word for it this is the company to go through!!!
Brandon Miller
18:55 29 Jun 20
I have to say the on time arrival of the technician, the same day solution has been the 10/10 of the service I received. Definitely would recommend this. Marco was my technician, great service.
Ivan Acosta
16:42 29 Jun 20
Eliceo Gracia was an excellent helping getting my car started not only did he help me figure out what was wrong he also fixed the problem extremely fast I will definitely use metroplex for my future lock troubles.
Denise Lindsey
22:22 27 Jun 20
Juan and Brian was awesome.. My Saab had been down for a whole year due to I lost my key fob. They came right out and got my key programmed and my car started. I am very pleased and happy...
Debra Washington-Derby
00:34 27 Jun 20
they were friendly and nice amd helped me right away with everything
La'Shay 911
15:49 26 Jun 20
This experience was so handy! Got a replacement key the same day I needed it! Junior was helpful and made sure I was setup before he left. Very pleased and at a great price
Teresa Saxon
21:09 25 Jun 20
Manny and Jose did a great job.Wulould highly recommend
Angel Alexander
15:54 25 Jun 20
Alot cheaper than dealership prices and they come to you
Keaneau Core
05:10 24 Jun 20
Davis was great! He was very professional and made me a happy customer. Will recommend to my friends and family!
my contemporary worship
16:06 22 Jun 20
Marco was great. They said 10:00am for the appointment and they we here right on the dot. Quick and professional. Should I ever need a key solution again this is where I would do my business!
Ben Winterton
15:07 22 Jun 20
jose luis paz
20:14 20 Jun 20
I went to Metroplex Locksmith after an outrageous qoute from the car dealership on a key replacement. Everyone was very kind and able to help out with this difficult situation no problems! The price was better than I could have hoped and would definitely recommend their services.
Jennifer Pedigo
22:04 01 Jun 20
halach winik
02:21 24 May 20
Only place that would cut a key I programmed myself. And for 1/6 the price of the dealership .
Anthony Gutierrez
17:44 22 May 20
Great service, great prices they come to your house i would definitely recommend this place, i called dealership to get a new key they wanted me to take the car 🚗 that was another $200 for a tow truck, thank you guys.
Angel Moreira
17:32 27 Apr 20
Will 100 percent recommend! They came all the way to my house and charged me less than the Dealership. Super nice and friendly people.
Ana Montejano
20:56 11 Apr 20
Needed keys made for auto with flip key fob. Brought in fob that had purchased elsewhere. Got keys lazer cut and operation within 10 minutes and was road ready with minimal costs as compared to others in area. Highly recommend
Scott Ward
20:08 11 Mar 20
gamiel bey
19:31 11 Mar 20
I spoke to Jose at Metroplex Locksmith to get a key replacement and arrived close to closing time, and they stayed open later just to help us with our key, they have a clean office and everyone was very nice and professional, he got right it and programmed our key, I would definitely recommend this company to all my friends and family. They took great care us so please patronize this 5 star business!!!
Kevin Lusk
00:09 08 Mar 20
Jose did an excellent job. He was very fast and professional.
Raymond E Smith
21:25 07 Mar 20
Very fast and professional..
Jose did an awesome job. Friendly, quick, and painless. Way more affordable than getting this done at the dealership.
Mario Cavazos
21:35 05 Mar 20
Eliceo was very professional and communicative. Very nice gentleman. I will definitely recommend Metroplex Locksmith. Thank you very much Eliceo
Keisha Maddox
23:56 02 Mar 20
The technician was very knowledgeable and pleasant to talk to I would recommend him to fix your key problems any time you have with your vehicles
Jerry L West
16:11 01 Mar 20
Professional service, high quality job, and nice customer service. I would surely recommend this service to my friends and relatives.
Thuy Nguyen
21:33 29 Feb 20
Come on over to Metroplex Locksmith & see Jose. Another Satisfied Customer. Now the wife's got 2 sets of keys.These guys come thru once again! Thanks to Jose & the crew at Metroplex Locksmith.
PHILLIP HOLLIS
18:41 29 Feb 20
Really appreciated the fast and friendly service with attention to detail. Very pleased!
Matthew Kemp
17:45 29 Feb 20
Bourne Ajoku
19:55 28 Feb 20
Very Reasonable Price And Friendly People!
serenity thomas
16:17 28 Feb 20
I have the 2013 camaro and I only had the transponder key.i took it in and jose got it done like a pro.and the price is very affordable.
Gibban Damptey
23:45 27 Feb 20
bryce carmona
19:50 27 Feb 20
very quick ! and super helpful. Jose was very nice and helpful
Thatssojada
00:09 27 Feb 20
Jose was knowledgeable of the products I needed. And very quick with the repairs. Very professional and super courteous.
Angela McPherson
19:15 26 Feb 20
Jose handled my concerns and issues with utmost integrity and professionalism. I recommend this place for all of your locksmith needs.
Rudy Barnett
19:45 20 Feb 20
Omg I called and was told 25 dollars to get my new 2012 Chevy key fob key cut,when others were trying to rob me,it was exactly 20 minutes til closing and Jose said if you are coming now I will wait for YOU and get you taking care of...I went and it took him 2 to 3 minutes and he had me cut and ready to go..with a total of 27 dollars..METRO PLEX ROCK,I WILL RECOMMEND TO ANYONE IN NEED...THANKS JOSE
tamara shaw
02:20 20 Feb 20
Jose is the bomb 💣 I highly recommend him.
Gerrye Anderson
19:09 15 Feb 20
Tony Ramirez
15:22 15 Feb 20
Jose was fast and very knowledgeable
Jose did a great job! He was quick and got me a great deal! The key I needed was immediately available. I can highly recommend Metroplex Locksmith!
Marvin Schäfer
22:53 12 Feb 20
Great service at this location. Go out there and ask for Jose. Fast and reliable.
Alphy Jurarim
20:37 08 Feb 20
Jose and the team at Metroplex Locksmith do awesome work. Very impressed with the quick service.
Kyle Shannon
21:58 01 Feb 20
The_minigod
19:12 01 Feb 20
Jose really bailed me out gave me a good deal on a new FOB
Pete Herrera
23:41 29 Jan 20
I had a spare key that the dealer gave me in case I locked the keys in the car or something and I could still open it. Well I lost my main key and luckily had this key which only needed to be programmed to get my car too run. I called them and a bunch of other local places and they had the best price at 65$ plus tax to come to my house which was 10 minutes from their business. (May be more depending on how far but I was down the street from them essentially). It took 5 minutes total, 3 minutes too pay with card and 2 minutes to do the actual programming, I still think 65$ is too much for such a simple task but it was by far the cheapest out of 6 businesses I called to get a quote on. So the service was quick and they got here same day so it's a 5 stars from me
Joe Johnson
22:49 27 Jan 20
Eliceo and Dylan were both professional and got me a copy of my key done within minutes of them getting here. Would recommend to other great service
Bernardo Lopez
16:45 26 Dec 19
devan scott
23:49 18 Dec 19
ricardo rodriguez
04:39 14 Dec 19
Edmy Martinez
04:39 14 Dec 19
Enrique Garza
23:00 13 Dec 19
Fast services, very friendly and has reasonable prices. I will recommend to family and friends.
E Rodriguez
23:19 07 Dec 19
Excellent service needed a key and got it from jose and tristan
Qualon Wilson
21:34 06 Dec 19
I love the fact that they come to you wherever you are and the steady and the prices are very reasonable compared to going to a dealership which is way more expensive and the people are really nice and friendly and the service was amazing.
Kimberly Harge
16:30 05 Dec 19
The service technician Juan provided great service and was very polite. Kept me up to date on the arrival time and was very knowledgeable on my situation and was able to help me out.
Myisha Lindsey
22:32 04 Dec 19
Eliceo was quick and ready to help. Would recommend this company to everyone!!
Victor Daiz
15:57 02 Dec 19
Eliceo arrived earlier than expected and was polite and courteous. He answered all of my questions with no hesitation.
Andrea Means
22:52 30 Nov 19
Great place to have a vehicle unlocked. Fast and reliable. Will use again for sure. Thank you guys. Great service
Jesse Cervantes
17:54 29 Nov 19
Really good service they moved fast got in and out less than 5mins was with no problems best prices I've seen in Arlington area best service from Jose
Dashawn Houston
18:18 26 Nov 19
Adrian was professional and quick. Saved us so much money by coming to us!
Rebekah Miller
16:19 25 Nov 19
I had a great experience..the service was outstanding..Jose was very nice and professional. I recommend metroplex locksmith for your needs..
10/10 recommend this place. They came within 15 minutes of me calling them. The lady on the phone was very polite and helpful. Adrian came and replaced my car key in less than 30 minutes. Thank you so much for the help!
Ashley Flores
18:46 23 Nov 19
I just used this company today after losing my keys. They were prompt and Eliceo was very friendly. I would highly recommend as they were much more affordable than the dealership!
shawna richart
22:06 22 Nov 19
I Call metroplex locksmith and made a appointment theses guys where a hour early and very professional.... Great service..My tech was ....Juan haros
Courtney Alexander
18:02 21 Nov 19
Came here after googling where to get a key fixed . Jose got me in and out with in 20 min. Quick and painless. Would highly recommend !
Cara Traganos
23:33 20 Nov 19
Jose was awesome! Now I can drive myself to work lol! Very responsive and quick !
china lynch
23:33 20 Nov 19
Eliceo was quick and easy to work with
Jose did a great job in timely manner to copy my key and get me on the road again. Thanks
Rafiel Leonard
19:22 20 Nov 19
Much love and respect to Metroplex Locksmith...Jose is really really cool and the price is right..Superb customer service too..Mucho gusto aqui..El servicio es my bueno y el precio es numero uno barato!Soy contento!
was fast great pricing i will recommend these people 🙂
Brittany Barrientes
00:10 20 Nov 19
They gave a great quote compared to the dealership. Since we were only in need a spare car key we went by the office. It was easy to locate and a clean lobby to wait while they programmed the key.
Dawna Hole
19:49 19 Nov 19
Jose was able to get a copy of my key in just a few minutes and the price of the key was 1/3 the cost that the dealership wanted to charge. Thank you Metroplex Locksmith!
Kayleen CRAIN
23:43 18 Nov 19
This company provided the upmost best service. Since I was replacing a key for a cousin and we ended up having the incorrect address the technician was super patient and was even willing to deliver the key to another location for me. Out of all the companies I called this company had the best quote ! Besides the price the customer service was beyond amazing!!!
Teresa Sanchez
17:43 18 Nov 19
Awesome customer service, very knowledgeable, Daniel Sepulveda did a great job and got me back on the road.Much more convenient and cost efficient that going thru a dealer.
Eric Golden
19:35 16 Nov 19
Eliceo was very helpful and worked quickly and was patient on waiting for me to arrive at the meeting location
adrian yarbrough
23:35 15 Nov 19
Daniel was really great today on my Mercedes. I wish i could give ten stars.
Barbara Minnitt
20:54 15 Nov 19
Muy buen servicio, muy rápido y efectivoVino el técnico Daniel
flor maldonado
19:57 14 Nov 19
Daniel was fast, efficient and courteous. Great job and would use the company and refer friends to do the same.
Byron Biggins
18:50 14 Nov 19
Called Metroplex Locksmith and found the best mobile locksmith company in the Dallas-Fort Worth area. The company was friendly and professional from the first call to the office as they scheduled an appointment and throughout the process as the technician Daniel came out. It was 20 degrees outside and they were still able to make a key for my vehicle. I will be recommending this company to anyone that needs a locksmith.
Dewayne Skyrunner
17:00 13 Nov 19
The locksmith did an amazing job he was nice and courteous even in these cold weather conditions I would recommend for any of your car key needs 😁 Thanks Juan Haros
crystal Smallwood
15:40 13 Nov 19
I ordered mobile service for my car key in Arlington, TX and the technician came within the same day and made my toyota's key in just 5 minutes. The name of the technical was Diego. Thank you for the service.
Neel Patel
08:16 13 Nov 19
Daniel came out and provided an amazing service, definitely recommend. Service was quick and Daniel had amazing customer service. Metroplex locksmith is now my go to locksmith from here on out. 11/10 recommendation
Chris Zaragoza
22:56 12 Nov 19
The tech was great! Very friendly! Helped me get a new key for my car to get me back on the road! Great locksmith! His name was Eliceo
Robert Dudley
23:25 11 Nov 19
I'll never need to hunt for a locksmith again after meeting DIEGO with Metroplex today. After having two other locksmiths out that couldn't do the job, I was referred to Metroplex who handled re-keying my car like a champ! Quick on site, friendly, fast, and WAY less expensive than the dealership. 5-stars. Customer for life!
Shonda Miller
21:44 11 Nov 19
Best price! Prompt service! I highly recommend metroplex locksmith. Marco showed up within 30 minutes and was very polite, professional and got the job done within minutes. Keep up the great work guys!
shelley swafford
20:11 09 Nov 19
Diego R was awesome! Was able to get me a new set of keys and get me up and running. Great customer service
Rosa Gomez
19:44 09 Nov 19
Awesome service, quick, and efficient. Danny was nice and professional. Metroplex is definitely first choice when needed again.
Vincent Wiley
18:22 09 Nov 19
Daniel did a beautiful job a master piece. He was very helpful and did a great job !
Crystal Leyva
23:30 08 Nov 19
They did a all around great job!!!!
Jonathan Dominguez
22:34 08 Nov 19
Great place! The lady that answers the phone is very professional and polite as wellAs informative. I have had bad experience with other locks Smith's customerService but this is the best I have experienced. Not to mention that their prices are not pricey at all. It's really affordable.
Tanisha fantro
01:41 08 Nov 19
Emike Etche
22:17 06 Nov 19
Jose took great care of me. Was in and out within 15 min, diagnosed my vehicle correctly and gave me a great price. Will return for future key purchases/repairs.Khan
Marcos did my car and did it in great timing. Highly recommended
Chad Dolen
20:00 06 Nov 19
Adrian Aguilar came out very professional and polite answered all my questions without me feeling like I was bugging him.... I would recommend him/them to anyone....
Francheskia Harper
17:50 06 Nov 19
Marcus was excellent he got the job done and went above and beyond my expectations and the price was fair without any surprise fees. Once I made the appointment they handled the rest
Virginia OBrien
17:58 05 Nov 19
Didn't have me waiting ALL DAY and that was just the start. Marcos was very professional and if I ever need anything in this arena, I'm calling these people!
SLOOTH INC.
17:50 04 Nov 19
Muy buen servicio cada vez que nos atienden muy rapido y eficiente, el tecnico Daniel siempre hace un buen trabajo para nosotros.
Amador Flores
23:38 02 Nov 19
Muy eficiente y rápido Daniel excelente servicio
Mayreth Grijalva
23:16 02 Nov 19
Eliceo was great! Made my key in 5 minutes after losing it! Would reccomend for everyone!
candelario ramirez
21:35 02 Nov 19
Great service marcos did a very great job at programming my vehicle , Fair prices 👍🏾
Jorge Torres
23:29 01 Nov 19
Had Danial come out too fix key too car.Fast service very nice and polite.I will recommend my friends and family for fast service.
maryann tijerina
21:15 01 Nov 19
Marcos with Metroplex Locksmith was a very professional and courteous locksmith technician.
Elida Zamora
21:26 31 Oct 19
Marcos Was a great help in making me a New key to start my truck again.
Carlos Santo
19:57 31 Oct 19
Daniel did a great job he was very good and fast at is job .I would highly use this company again. They are the best!!!!
Sherlly Edwards
17:57 31 Oct 19
Great place super friendly and fast at cutting keys and programming and very good prices free soda and water for customers clean place. They are the best
Juliet Sharp
23:27 26 Oct 19
Great job got the job done in a timely manner respectful guy thanks diego!!!
Mohamed Eletoum
15:54 26 Oct 19
A+++++ I priced around to get this service done. Not only were they the most reasonable, they were prompt. The service tech Mario was very quick, efficient, and friendly. I will use this company again.
Robert Taylor
18:27 24 Oct 19
The service was really good. Our locksmith Juan was very cooperative and came back to get the keys made after we missed him on the first appointment. Good job guys
Rupa tamang
19:53 23 Oct 19
Mario Gonzales was very professional ( Metroplex locksmith you have a very good asset working for you) definitely referring to my family and friends .
Elias Montante
00:10 22 Oct 19
Diego did wonderful work great customer service and reliable timing and worked on my Mercedes where everyone else couldn't so I would definitely call them again
mohammed albaaj
22:02 21 Oct 19
They were right on time and did everything in about 10 minutes. Elicio took the time to explain everything and I couldn't be happier. Thanks Metroplex Locksmith.
Shaun Burns
22:02 21 Oct 19
Eliceo had GREAT ! Customer service.
Angel Guzman
17:21 21 Oct 19
Great personnel especially Daniel hes great at what he does always on time and reliable he knows what hes doing when it comes to locksmith
Jorge Malagon
21:56 19 Oct 19
Danel service was extremely fast. The dispatcher said it would take 30 minutes and he came in exactly 30 minutes. He's very friendly and professional. Also had the key I needed on hand. Very reliable and he made the key on the truck! So grateful because I left my key in Vegas . I recommend Metroplex Locksmith to EVERYONE! Thanks Again Danel!
Dashia Cannon
20:10 18 Oct 19
Eliceo was very patient with me he was understanding. He waited until I arrived it took me a while too. I would definitely refer this company to anybody. Thanks again.
Carleta Oakley
16:38 14 Oct 19
Daniel good job with Fast service on making the key
Lalo Cordova
23:18 11 Oct 19
Today I had to call metroplex locksmith and I got efficient work done on my car key by Adrian afilar.. highly recommeded for their service. Thank you
Caleb Meried
22:13 09 Oct 19
Had a great experience with metroplex locksmith! I'm very pleased with the quick and effective service Daniel provided.
Andrea Canchola
20:56 09 Oct 19
They were fast and Daniel was patient and explainedeverything he was doing. Good job.
Melissa Sanchez
19:58 09 Oct 19
danial is the nice person
Hashim Hashim
17:18 09 Oct 19
Fast and reliable service!
Ricketta Wesley
13:59 09 Oct 19
Great experience with Metroplex Locksmith, Adrian was great, he was quick in assisting me and overall he was very helpful, highly recommended.
Team Zapata
15:54 08 Oct 19
Great service same day great price highly recommend Andrean thank you so much great job will call again if I ever need you
Elsie Mahon
22:48 02 Oct 19
I really like this company fast, on time, affordable, and convenient. Daniel did a great job I need to keep him on standby. I just wanna say you guys are awesome and thank you so much for my keys.
Aretta Woodard
22:25 02 Oct 19
I am so Happy i called metroplex locksmoth and they all were able to help me out fast and Diego the tech came and did excellent and fast job. I will recomend this place to all my friends and family.
Soledad Sierra
16:19 02 Oct 19
Excellent service, friendly tech...great price
Adrian came out and had outstanding customer service. he was fast and knowledgeable. he even went the extra mile and gave us a boost. awesome!!!!!!!!
Aariel Oliver
15:25 01 Oct 19
Great,fast service. Eliceo was prompt and took care of my sons problem.
Diana Schrade
16:35 30 Sep 19
Took about 30 minutes to put together my new car key! Very professional, fast, easy service!!! Highly Recommend!!
Stephanie Tutt
22:15 27 Sep 19
Marco was there on time and was very professional and very friendly.I would recommend them any time.
Gerald Bleau
02:25 20 Sep 19
Diego is a great and fast worker he came and got the job done with no hesitation . thank you metroplex family
Jacqueline mwotley
20:48 14 Sep 19
Leroy Garcia
16:08 14 Sep 19
They were quick and fast and on the cheaper side as well. Adrian was very professional as well I advise you guys to use them!!
Great service!!! Fast and affordable! Very proffesional! Will defenetly recommend to use!
Stephanie R
22:46 11 Sep 19
The technical guy DIEGO WAS AWESOME HE made it before promised time he was fast and friendly... they were a lot cheaper than other companies I called
Keshia Porter
18:48 07 Sep 19
Very great service, was quick and easy. Would recommend to anyone
Chris Vilandre
14:23 07 Sep 19
Good service, agent Digeo did excellent job to make a new key for me since I lost it into a river
Very fast service! Lost key fob and these guys came out the same day. No towing to the dealership and waiting for hours. My new key fob looks exactly like my old one. Diego was very professional and quick. Very satisfied!
Brandi Wilson
21:36 05 Sep 19
Highly recommend them Daniel did awesome communicating everything and responding to the questions I had. Will be calling them again if needed.
leticia Briones
22:17 31 Aug 19
Fast, friendly, and very cost effective. Most definitely will use them in the future. Diego, the locksmith who arrived, was professional, courteous, and very prompt.
Sean Boose
19:15 30 Aug 19
Kyondric middlebrooks
23:07 28 Aug 19
Daniel it's a very good locksmith, he make a beatiful key...
Danny Sherperd
22:36 28 Aug 19
Excelente trabajo y muy rápido y amable
Hariana Martínez
22:38 27 Aug 19
buen trabajo, muy rapido, el tecnico Daniel es muy profesional
Brian Sigala
22:37 27 Aug 19
These guys are awesome David and Adrian. Good quality service
Very professional and quick. Daniel and adrian did a great job
Lloyd Torres
18:25 17 Aug 19
I couldn't be more impressed with this company and Eliceo. Punctual, efficient and accurate. Thank you!!Abbe Martin
Abbe Martin
15:34 17 Aug 19
They were on time & excellent service
Bill White
22:24 15 Aug 19
Daniel came out did what he post to do in was done in no time was very nice
Daniel with metroplex locksmith was here right at scheduled time and was very helpful! I'll definitely continue to use metroplex locksmith!
Andrea Anderson
23:21 13 Aug 19
We called Metroplex to get a key copied for one of our vehicles. I was expecting them to schedule us out 3-4 days later, but they came out 2 hours later, to our house to do it, and had it done in under 30 minutes! Prices was perfectly reasonable, would definitely use again.
Donavan Pantke
20:14 10 Aug 19
Huge Thumbs Up to Diego for providing Excellent Customer Service. Job was done in a Timely Manner and Correctly Performed. Shout Out To Metroplex Locksmith for Quality Service. Definitely Satisfaction Guaranteed!! Thank You !!!!
Laura Loya
17:16 07 Aug 19
Elicio, awesome service!!
Eliceo did a marvelous job. He made it to where I was quickly and handled everything in a very expedient manner. If I'm ever locked out of my car again I will definitely call Metroplex Locksmith.
Gerald Conoway
23:06 03 Aug 19
Eli CEO did a fine job on rescuing me from trader Joe packing lot after my key broke off in the door. I am so please and he was so quick and clean and a gentleman. Thanks for everythingJhon shook
john shook
20:45 03 Aug 19
great job! He has fast and efficient. He was able to fix and program my key on my lunch break and I still had time to grab some food.
JORDAN LADNER
18:51 02 Aug 19
Daniel and his guy came promptly to make me a new car key for a 2001 dodge durango. The whole process didnt take more than 2 hours. Couldn't have asked for anything better, except not losing my keys ! Thank you
Hali Osborne
19:15 01 Aug 19
Daniel was great and fast. Will definately recommend
Jr did a great job replace my key on a 2014 town and country. He was fast and on time. I would recommend Metroplex locksmith anytime.
Jason Diehl
22:10 27 Jul 19
This is a great guy!!! Friendly and helpful! Thank Eliceo Garcia
Venson Shaw
21:34 27 Jul 19
Amazing service. An antique lock was made functional again, and all the home locks strategically re-keyed in a way that I can also host air bnb type folks without having a million keys. Thank you!!
Abbigail Francesca
19:51 24 Jul 19
They did a great job thank you marco
Linda Soriano
18:04 24 Jul 19
Very good service i would recommend them if you lose your keys
Khale Canada
18:48 23 Jul 19
They're great people kind and do great work Mario is the best
James Cook
22:59 22 Jul 19
Juan was quick and efficient. He also went above the call of duty would highly recommend them!!!
Chris Wyatt
22:26 20 Jul 19
Very fast and friendly much recommendation to Diego Ramirez
juan rangel
21:29 20 Jul 19
My technician was Juan! He arrived on time and was very friendly and the service was excellent.
Courtney Reid
20:12 20 Jul 19
Eliceo did a very quick job!
Donna Wright
19:56 20 Jul 19
Diego was awesome. Hey had it fixed in no time. Would definitely recommend him and metroplex locksmith to others.
Jason Wilkinson
19:47 20 Jul 19
Technician pulled on time and delivered a speedy service. Technician was done in the time he promised and we were good to go! Thank you this service is heaven sent! We appreciate it and the price was VERY reasonable!
Steph Rodgers
17:13 20 Jul 19
Son lost car keys. Metroplex locksmiths were first people I called. . Techniction was great. Thank you Metroplex locksmith
beverly jacquet ubbes
14:38 20 Jul 19
Fast service!! My technician Daniel arrived in 30 min and had my key ready in 20 minutes. Very knowledgeable and helpful. Saved my life!!!
Technician has excellent customer service , I will highly recommend them . Thank you very much Metroplex locksmith
megan mcbride
17:30 18 Jul 19
"Very professionalSuper kind locksmithTechnician was at my door in 10 minuets!!!I was charged exactly as I been told over the phoneHighly recommended"
Willson Jeff
20:46 17 Jul 19
Technician was a nice guy came fast and got the job done in no time ...
anis matoussi
18:12 17 Jul 19
Juan Haros was very knowledgeable and professional. I am very pleased with his performance.
deanna white
23:17 16 Jul 19
I called this place when I broke my spare key a man name Davis came right away programmed and made me a new key got me squared away now my car start with no problem and it's even better then the spare key I broke in half now I know to definitely call this place when this happens again
andres garcia
23:09 16 Jul 19
Eliceo he is gracious and great. Great employee!!!
eliceo this guy here is a go getter he keeps you in constant communication and consistent in every effort seeing him show up should ensure your needs will be met
Israel Flores
19:56 16 Jul 19
Juan helped me get a new key for my 2008 Dodge Avenger. Very Good Company
Chad Johnson
16:03 16 Jul 19
They arrived very quickly to my location and help me get into my locked van and also made spare key for me. Prices are fair. Would recommend! Thanks for your help.
Alethea Wien
20:27 15 Jul 19
Eliceo Great Work Very Good Service
Mudey Mohamed
16:54 15 Jul 19
It did take a while to come out but once they got here the service was great. Super fast. I got technician Diego and he was great. Thanks guys.
Tyler Wiley
23:45 13 Jul 19
"I am extremely happy with this company. Best serviceI lost my keys this morning and was stuck. My husband called around to a few locksmith but everyone charging much when he called Metroplex we got a technician within the hour. He was so friendly and helpful. He cut a new key for me in 20 minutes. I definitely recommend"
Me gusto el servicio de Diego.
Norma Sanchez
18:56 13 Jul 19
Quick and good service. Had issue resolved, with no up selling.
Nay Kyaw Thet
17:22 13 Jul 19
Daniel did a very good job, we were glad he was bilingual and able to communicate with us, he had very good customer service and did an excellent job getting the truck back to normal.
lesley robles
17:05 13 Jul 19
Great service. Showed up quickly and made the new key in no time. Daniel helped me out and I would highly recommend this service.
Israel Lawrence
16:41 13 Jul 19
Dorothy Cansler
23:17 12 Jul 19
The mechanics from metroplex locksmith was great and very fast only took 30 mins thanks mario(:
Chris Espinoza
22:45 12 Jul 19
A+++++ Extra fast! Great person! Great service! Extra nice, took 5 minutes to get me back into my locked truck! Best price and QUICKEST!!!
Nelson Rob
21:49 12 Jul 19
Wonderful and fast service and very professional Thank again I recommend to all my family and friends thanks again👍👍
francesco de silvestri
21:26 12 Jul 19
Big Phil C.
16:50 11 Jul 19
Great customer service my guy Eliceo was great even in the heat u ever misplace your keys got to metroplex locksmith 💯
thomas loving
19:08 10 Jul 19
Completely made us a key. Fast friendly service. Saved the day for us today. Thank you Juan!
Mary Robertson
16:57 09 Jul 19
Daniel did an amazing job . It didn't take long for me to receive my new key @ all !
Teeanna Presley
16:06 09 Jul 19
Muy buen servicio!! De señor Daniel
Jose Santos
23:52 08 Jul 19
Some of the quotes I got were ridiculous!Metroplex delivered on the same day for a reasonable price. My technician, Juan, was friendly and efficient! They will be my first call from now on.
d and b dance
22:07 08 Jul 19
Excelente servicio y rapidez personal muy. Amable 👍
They came and did my van the moment I called he was so professional I couldn't believe it he showed up with a smile and did a very good job I highly recommend his services to anyone he is awesome
Daniel was very kind and did his job very well!! 🙂
Just had Metroplex Locksmiths come out to make me a key for my 3 series , Adrian did a great job in a timely manner he was polite and the price he quoted me is what I paid nothing more yes I would absolutely call him again.
Aaron Blair
20:44 08 Jul 19
Tech was super quick and was half of other quotes I got then gave me an even better deal when he came out. Great service. I will definitely always call him.
I called five different locksmith one could help me get the cut but not program the chip of my mercedes. Metroplex Locksmiths got the full job done in less than 30 min. Thanks for the help!!
ricky stevenson
20:16 08 Jul 19
Great Locksmith very friendly. Was willing to travel and reprogram infiniti right in driveway!!! Fast, easy and very affordable.
allen tran
20:02 08 Jul 19
Metroplex Locksmith is very professional, starting with Michelle in the office.Juan was timely and did a great job creating a key and Fob for my truck.The pricing was well below what the dealer tried to charge me. I am very glad to have found them via Google surch.
nathaniel lee jr
19:52 08 Jul 19
Great service, quick and reliable. Elíseo came out and took care of me in no time. Will recomendé . Cheap prices as well!
Mario Ibanez
22:44 06 Jul 19
Muy exelente trabajo con la compañía el joven que me atendió Juan exelente trabajador 100% recomendado
Jesus Ramirez
21:38 06 Jul 19
I was locked out after losing my key at hurricane harbor. He was here in less than 20 min and even gave us a ride to the car which was near the exit.
Melissa Thompson
20:09 06 Jul 19
The locksmith Daniel came out right away. Polite and started making the ket and unlock the doors. Good price. Seriously recommend them if you need a locksmith.
Abel Tirado
19:00 06 Jul 19
Eliceo came out really quick got my new key to my car programmed had me back on the road in no time thank you I will use this service again !
Katrina Nettles
15:50 06 Jul 19
My locksmith was Juan, and he did a really great job! Was very professional and informed me when problems arose and how he planned to fix them. Really happy with the service
Gavin Loera
21:40 05 Jul 19
This company was able to come to my location and get a key done for my bmw on the same day ! Strongly recommend this company is you are in a bind and need work done ASAP ! Davis was extremely professional and kept in touch through the process !!
Jordan Fowler
21:28 05 Jul 19
Metroplex locksmith is a wonderful service! Very fast and efficient! 5 stars!!! Diego came to my rescue and had me in my wheels within 20 min!
Felicia Mackey
20:54 05 Jul 19
Muy buen servicio, el tecnico Daniel muy eficaz, amable y muy rapido, gracias por todo.
Edward Guzman
22:51 03 Jul 19
Diego did an amazing job. Quick. proffesional and amazing service. Highly recommended!!!
Bean Counter
15:36 03 Jul 19
Amazing experience, Diego was so friendly and able to help me with my lost key situation. Definitely would refer again!
nancy pabla
00:38 03 Jul 19
Daniel was a great help took his time and did everything right! I prefer metroplex to everyone... Thanks!
By far the best locksmith in town thank you so much. Broke my key and was able to get a copy in less than 5 minutes 👍
Edgardo Keenan
18:57 02 Jul 19
Very reliable, I was able to get a key to my Range Rover made same day.
Kermit Mcfarland
18:54 02 Jul 19
Fast service, Very polite, great guy to go to! Best in Arlington, Called other locksmiths before and they were rude and hung up on me, i had no problems with this one though!
Rob Mayohui
18:51 02 Jul 19
Very reasonable......I'll be sending people your way!!! Thanks again
Maximo Corlio
18:48 02 Jul 19
Metroplex Locksmith provided quick and efficient service at a good price. I would recommend his services to anyone.
Garfield Heard
18:42 02 Jul 19
Davis from Metroples Locksmiths was very time efficient, he worked in a timely matter and I was walking out with my new key programmed to my car a 2007 Dodge Nitro within a half hour. He was very professional and explained what the process was and how it all works. Overall it was a very great experience going to see Don to get my key, he can make any key for any car, no matter the make or model. I highly recommend going to see them. It will be a great time efficient experience, with a great product in the end.
Lynwood Crowder
18:34 02 Jul 19
Really fast service and got me out of a bind! Thank you guys for your great service
Alfonzo Staphu
18:29 02 Jul 19
The experience and staff was great very friendly people i would most definitely recommend them for service thumbs up.
Jarette Taylor
16:26 02 Jul 19
Quick and fast and reliable. Eliceo
Ryan Johnson
21:02 01 Jul 19
Excellent service. The were here in under an hour. The tech had my key fob programmed and backup key cut for my Dodge Ram in about 10 minutes. I highly recommend their services. excellent, no hassle service. 5 stars aren't enough.
Inverted Noise
19:08 01 Jul 19
Diego was great! Fast and on time!
Kourtney Kuhlmann
16:46 01 Jul 19
Outstanding service. Very quick and very professional. Definitely recommend. Diego was awesome throughout the experience
Keith Linenberger
19:06 29 Jun 19
Juan was quick, sufficient and professional! He saved us from a disaster. Thank you!
Juan was very professional and had spare keys for my vehicles done in record time. I will save number Incase I need help in the future.
Fast response and great service for a good price...thanks Daniel and I recommend their services
shanquavia jones
20:44 28 Jun 19
5 stars!!!!!!!! This business is Awesome!!! Juan is Awesome!!! 5 stars plus plus plus
Rose Jones
23:49 27 Jun 19
Davis was really good nice sweet & on time I really liked working with him he work was greatly appreciated as well 😊😊
Demetria Ferrell
18:50 27 Jun 19
Fast response. Daniel was great
Frankie Mosley
00:09 26 Jun 19
My excellence goes to Diego, he's a super awesome guy I loved he's professional experience towards helping me! When I gotta lost my key in the airplane DFW airport.
United Culture of Christ
21:10 25 Jun 19
We had great service from Metroplex Locksmith. Eliceo provided great service and came out within one day to make a key for our bus. I would recommend Metroplex Locksmith to anyone
Christina DeLoss
15:52 25 Jun 19
Good service. On time and courteous.
Selenia Garcia
00:13 25 Jun 19
Very good customer service they arrived fast and eliceo was very helpful definitely recommend them Incase you lose your keys or any locksmith service
Lyviann Guzman
23:31 24 Jun 19
El mejor servicio que e resivido satisfacion garantisada quede muy contento con el servicio yo los recomiendo ablan español
I lost my key of my beemer and was tensed for a while. Luckily I called Metroplex locksmit , Davis and Mario arrived in no time and sorted out the key situation in 15 minutes.Thanks again guys , would recommend them to anyone in the Arlington area.
Jamal Wyman
23:02 22 Jun 19
Diego was a huge help!! I was told by many other locksmiths that they couldn't replace a key for my type of car .. He came to me and was very efficient in getting my key replaced..
Jeremiah Smith
22:43 22 Jun 19
I Needed A Key Replacement and they came quick and the process wasn't even long at all . If I need anything I will be contacting them 😇
Jazzmin Brown
21:00 22 Jun 19
Called answered quickly came out at the time they said they would.the tech was really quick and knows just what to do. I highly recommend metroplex locksmith for special needs.
Johnny De Los Santos
20:59 22 Jun 19
Quick and cheap great service
Quickly done!great job his name Davis
HIEU L BUI
17:02 22 Jun 19
Quick fast and reasonable. They came out the same day and was the cheapest option in dfw.
Tristian Nicholas
23:26 28 May 19
Metroplex prices were better than most I called. I need extra keys made for my Tacoma and Ford Escape. They came to my house on time and was quick to make keys.
marcia trepagnier
17:57 27 May 19
Metroplex locksmith are very good Daniel came out and did a great job and he was fast
Sharday Rodgers
19:57 24 May 19
Samuel Sarfo
19:03 24 May 19
Professional staff.. customer service was great
Juliet Frimpong
16:05 23 May 19
Fantastic service, great price.
Kevin Swenke
15:47 21 May 19
I had elisio come and help me with my truck he was quick and helpful
Denise Holguin
22:49 20 May 19
Good customer service quick and fast and affordable!!!!! I love them!!!!!
Floyd Henderson
22:09 18 May 19
Great customer service at a very fair price. They also come to you! Definitely recommend their service for all your automotive key needs!!
Alonzo Hernandez
16:03 18 May 19
Davis was awesome, professional and very very knowledgeable about his work. He spoke highly of the business and also wanted to make sure he had provided the highest level of customer service by asking us if we had any concerns or questions regarding the work or operation of the key. He was so very kind. Also he looked professional and vehicle looked professional too. I would use you guys again as the appt. Set up was easy and Davis arrived on time. Thank u guys so much.
Noel Garcia
15:13 18 May 19
They came out fast and took care of me with true professionalism. Thanks for the service
Robert Russell
20:34 16 May 19
I needed a replacement key form my Mercedes and these guys did a great job. The dealer required me to have my car towed to the dealership, wait 3 days to have the key ordered and pay 40% more than Metroplex Locksmith charged and they came to me. They were able to get it done in about 30 mins. I would definitely use them again.
Nobody Specific
16:46 11 May 19
Very professional and quick. They have a vast selection of keys. I got my car key and remote copied there for way cheaper than the dealership. Highly recommend.
Melissa Ealem
05:34 10 May 19
John Motton
01:18 09 May 19
The guy was very sweet and worked diligently on my Buick. They were the cheapest in Arlington and Fort Worth. Thank you guys
Adrianne Valeriano
23:11 08 May 19
Shletha Hollins
16:31 30 Apr 19
I called this place and they were here within 45 minutes. The technician was super kind and worked really fast. Thanks Metroplex!!
Trilaijah Wilson
16:52 29 Apr 19
Great service! Came fast and had the cheapest price around! Will definitely call them again!
Michael Reddington
20:00 27 Apr 19
Just got my car key made by a great young man named Davis with metroplex Locksmith did a great job well recommended!
Cris Ayala
19:21 23 Apr 19
Excellent service! Highly recommend
Dustin Lafontaine
19:14 22 Apr 19
Marco Trevino
19:42 21 Apr 19
This is a very reliable service they got my key done with no issues. The customer service was excellent and friendly. This is a great service and the price is even better they delivered as promised.
Azael Flores
23:13 20 Apr 19
Great service on time and very friendly Got my car unlocked and a key for a very good price thank you! #MetroplexLockSmithBraden was very nice!!!
lupe pedraza
22:36 20 Apr 19
Awesome and timely service!
Excellent service. Friendly staff
Ashley Watkins
21:07 18 Apr 19
Great service on time and friendly
Diana Guerra
21:44 13 Apr 19
Reliable and great service. They also have good prices
Sergio Espinoza
19:03 13 Apr 19
Jesus Justiniano
22:37 12 Apr 19
Great prices & great ppl!!!
Monica Chavez
19:28 12 Apr 19
Great experience with Metroplex Locksmith. Hope I don't need their services soon, but will definetely go back. They made it quick and seamless for me to get my car keys. Eliceo provided great service.
Bojan Durasinovic
14:53 12 Apr 19
These guys are the best locksmiths in the state of Texas!!!! Adrian knows his stuff.
Dr Glenn Letteer
19:33 15 Mar 19
Came to my home and took care of me. Fast and efficient service
Very Fast. Fair Price. Very Convenient. I am very happy with my new set of keys for my Mercedes 2008 C300.
Paul Sherman
00:30 11 Feb 19
this place is great friendly people fast work will always be my key people
mark yancy
19:35 04 Feb 19
Rick Meadows
03:03 01 Feb 19
I normally don't write reviews unless it's been wonderful service and it has been. I lost my car keys and it was locked. They came out, unlocked it and got me a new key. My car is old so it took a moment but they were sure to keep me updated and were extremely kind. Also the price is way cheaper then what I would pay at a dealership and they came to me. Would recommend and use again for sure.
Amy Bluemel
02:14 19 Jan 19
These guys are awesome...2009 Dodge Challenger would not start, possible key fob or WIN module according to my research. Long story shorten, I misplaced a fuse (placed the WIN fuse into another available post) and they were able to determine which fuse was misplaced and the car started up immediately.
Avery Taylor
13:51 09 Jan 19
I have a luxury sports car & lost the only key I had. Almost all the places I called said they couldn't help me because of the car I have. Metro came to the rescue. Not only were they able to assist me, but I had to be at work while they programmed & created a new key for my car. During the whole time I was away at work, they communicated consistently with updates on what they have done. I got follow up calls from the dispatch & the actual tech who came out. He even sent me a video of the car running after the key was ready & had successfully opened & started the car!!! AFTER THAT..... he came to my job to deliver the key!!!! If they can go above & beyond like this with a difficult car that most places said they couldn't help with, imagine what they will do for you. HIGHLY RECOMMENDED!!!!!!!!
Great prices , good customer service , the women i spoke too answerd all the questions i had and set an appointment up right away . Id highly recommend to other people .
Isabella Quiroga
20:32 18 Oct 18
Went in for a copy of my truck keys, was out in 15 minutes. Great pricing! It has been about 2 months and my keys are working just fine!
lovelyllx *
02:15 18 Oct 18
Paul Blajes
16:50 11 Oct 18
Te atienden rápido cuando llamas y son muy amables al momento te atenderte el precio es muy razonable buen servicio 🙂
Amalia Lopez
04:47 06 Oct 18
Outstanding service and customer care really love it the professionalism thank you metroplex
sanjeep maharjan
15:07 01 Oct 18
Very friendly and proffesional,young lady answering the call made sure I knew pricing and time frame before scheduling my locksmith visit.Highly recommended if you want Great service!!
Misty Metevier
15:04 29 Sep 18
I was angry at first when my key broke but I couldn't help but laugh because life happens and you can't let that ruin your day. I may have waited a little longer than I wanted but they did a great job. Thank you Javier for helping with my key, you were very nice and professional. I'll call again if my key breaks.
Alicia Lara
22:09 24 Sep 18
Friendly people and fast service. I would recommend to anyone!
Chrishonda Allen
23:32 10 Sep 18
INFORMATION was on point, quoted me a price over the phone. Made an appointment and they were on time, and prepared .Highly recommend! !
becky wright
16:18 07 Sep 18
The best prices in town. Very professional team!!!
Kelvin Harrison
13:31 07 Sep 18
I called them and spoke to one of the nice ladies. I had a good experience over the phone.
Enrique Medina
20:53 04 Sep 18
On time very nice did a real good job making the key 🔐 5 ⭐️
Shawn McClelland
15:00 01 Sep 18
Best service in town , friendly , affordable and caring. Thank you Mariela for all your help.
Verito Chingona
15:31 31 Aug 18
Someone stole my purse and my car keys! I was devastated and a friend of mines in a Detroit found the lovely people at Metroplex Locksmith and to my delight there was a very calm and friendly voice on the other end! They came right away and had my back driving! Customer service was A-1! I am so thankful they turned a tragedy into triumph with a very reasonable price! Thank you so much!
Garielle Smith
20:48 29 Aug 18
Great customer service, fast answers & job well done. Best locksmith around. Polite, professional and courteous.
Javier Tejeda
18:03 29 Aug 18
They had excellent customer service on point with providing exactly what I needed they where on time and the technician was terrific with getting the job done. I highly recommend them to anyone so definitely give them a call trust me.
Jesus Ink Gonzo44
21:59 28 Aug 18
Saved me from being late to work, badass crew. Javier is awesome!
Jeremy Anding
23:36 23 Aug 18
I would highly recommend! Customer service was great and made sure I understood everything. If you're looking for affordable this is also the place to go.
Ruby Mejia
21:22 23 Aug 18
Really glad i found u guys...javier was the tech he was really cool real fast seems like they know what there doing. I called the dealer n they told me is was gonna take almost 2 weeks to get the new key so if u guys need some 1 2 rely on METROPLEX LOCKSMITH is the 1....
Eddie Macias
23:08 22 Aug 18
Great value will use them again
olaide pecku
17:35 22 Aug 18
Amazing job! Customer service rep was very helpful and got someone out here asap! The tech did an awesome job..he was quick and very professional! Great job all around!!
Amber Arthur
15:49 22 Aug 18
Put me on a brief hold after getting the info of the vehicle. Scheduled the locksmith, pretty smooth sailing!
Marco Duran
19:24 21 Aug 18
Very professional, reasonable prices, all around great experience.
Blake Carter
14:16 20 Aug 18
People where kind and fast and worked on bmws nice afordable prices
Jonny DAVIS
00:20 18 Aug 18
Great place... Always helpful.
Pedro Regalado
23:34 17 Aug 18
Hands down one of the best locksmith in the DFW area. Fast, reliable and inexpensive. Technicians are well trained and very helpful. Highly recommend Metroplex Locksmith !
Jorge Ravines
22:09 15 Aug 18
Metroplex Locksmith was awesome and by far the cheapest place I called to get a new key. They were able to come out the same day I called and that was a blessing because I have work. I would and will highly recommend them to anyone who ever needs a locksmith.
Samantha Jasoni
16:34 15 Aug 18
Went in 08/04/2018 during business hours. Jose assisted me that day with professional and good customer service.My goal was to get my keys cut and remote program. I brought in my own key to be cut and program. To cut it was $25. To cut and program was $50 total. That sound great than the dealer who wanted over $300.He got down to cutting it in no time. The programming of the key to be able to start the car was quick as well. Make sure to bring the car, if you going on site to the store.I was able to use the key to unlock the car and start the car with no problem. But the only issue was the remote would not work to unlock and lock the car.That's not the store fault. I think it got to do with car when I bought it, someone probably have disable some wiring or fuse issue.At the end since the remote wasn't working, Jose was kind enough not to charge me the full amount we spoke about, instead he charge me $35 to be fair. We both were happy of it. Again thanks, Jose , for good customer service and work well done.You will get a repeated customer for sure again.Em
Phoumara Em
12:11 05 Aug 18
Jesus Hernandez
18:27 25 Jul 18
They were able to replace my keyfob onsite and He made it out within hours of calling. I would call them again if needed and recommend to friends.ThanksJeremy
Jeremy Dokmonovich
18:38 07 Jul 18
Great place and great service you guys should check them out
Was very impressed with the service. Would recommend to a friend
tina infante
21:45 08 May 18
Muy buen servicio más de 2 meses porque ningún otro Asia ese tipo de llave asta que Metroplex Locksmith me ayudaron 👍👍
Reymundo Varela
20:25 05 May 18
Byron Coleman
15:24 30 Apr 18
EXCELLENT SERVICE If you need keys, locks, etc...I recommend this place...convenient in all Metroplex
Patricia Cerda
19:30 25 Apr 18
Great service. Very quick response and fast service
Karen Perez
23:13 18 Apr 18
Metroplex Locksmith is awesome. I️ had to call on them twice within 5months and each time was great. They come out the same day. I️ wouldn't look for another.
Latricia Davis
22:05 10 Apr 18
Amazing service & staff. They were very quick with it I would recommend to anyone with lost keys. The girl in the phone was very nice also.
Guadalupe Guillen
16:28 31 Mar 18
Jose Granados
20:15 23 Mar 18
Ahmad Khalili
06:08 23 Mar 18
Fast and affordable . Awesome customer service. Highly recommend
Angelina Smith
20:46 22 Mar 18
They were very friendly and helpful and he had both smart keys done and programmed in less than 20 minutes, great place and service..2014 mazda6
bryan northcutt
21:38 21 Mar 18
The man that came out was nice and knew what he ways doing
Angelique Boone
23:29 01 Mar 18
Nice people, helpful, and reasonably priced.
Clay Walker
15:27 21 Dec 17
Lost the key to our Caddy. I wasn't sure what to do so I started Googling. I found this place and read the reviews and responses. I decided to give it a try and I am very happy that I did. Very good customer service! The locksmith called right away and also called to inform me that traffic had him running a few minutes late (morning rush hour.) Once he got here he checked everything out, gave us a price ( very reasonable) and got us a key. I would highly recommend this place to anyone.
Megan Richards
19:59 26 Sep 17
Katrina Morgan
18:14 26 Sep 17
Great experience, great value. I bought a used truck that only came with one key. I called the dealer to see about getting a new transponder key made and was going to be over $265.00. I called about every locksmith in DFW and this was the most competitive price (about $54.00 out the door for the key and programming). Once I arrived my kids were offered a bottle of water and they turned on the TV to keep them entertained. It took the technician about 30 minutes and we were done. The staff was very professional and provided updates from the technician. Recommend them 100% if you need to get a transponder key made, don't get screwed by the dealers ridiculous prices.
Mind And Soul
14:59 06 May 17
I lost the key to my BMW, called them and they were so helpful. They came and made me a new key in less then 4 hours. Great customer service, quick, professional, and efficient.
Maria Rodriguez
16:15 11 Feb 17
I was 100% satisfied with this company. They have good prices, do good work, and the employees are great.
Thalia Garcia
23:49 09 Feb 17
Trust Our Affiliations. Trust Us.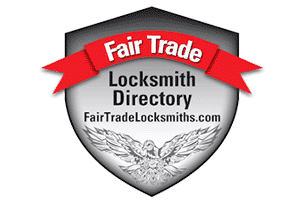 You Can Trust Metroplex Locksmith With Your Automotive Security
Trust is an important thing, and we don't take it lightly. Inviting us to work on your family car, commercial truck, or van is not something we take for granted. Your trust and comfort mean everything. That's why we go to such great lengths to make sure all of our locksmiths are trained, certified, insured, and friendly.

We specialize in automotive locksmithing so you can count on us for all your car, van, and truck lock and key needs.
We are certified and licensed in the state of Texas.
TX DPS license: B20271
We specialize in Mercedes, BMW, and Range Rover key fob replacement, and other domestic and foreign models.
Operating out of Fort Worth, TX for fast mobile service anywhere in the Dallas–Forth Worth region.
Our mobile technicians and in-store staff go above and beyond to ensure your total satisfaction.
Save money AND time! Save up to 50% on dealership prices for keys, fobs, remotes, and get same-day service.
Call us today, or stop by our storefront an accurate and honest quote for your car locksmith job.
Lost your keys? Call us and we'll send a technician to you and get you back on the road in no time.