Metroplex Locksmith Is the Premier Automotive Locksmith In Fort Worth & Arlington.
We're here to help with all your automotive lock, remote start, and car key programming needs.
About Metroplex Locksmith
We are a locally owned company established in 2012. We provide automotive locksmith services to the Dallas–Fort Worth and Arlington, TX area.
Our main goal is to provide unmatched customer service both to the client and your customer. You will appreciate the value of our professional approach to all your automotive needs. Our experienced staff will always be eager to assist you. We look forward to being your reliable business partner when your locksmith needs arise
Our business relationships with clients are warm, friendly, and sincere. Our valued clients count on us to deliver excellent service and we're obliged to deliver above and beyond! We want every interaction you have with Metroplex Locksmith to be refreshing and delightful; especially given the circumstances that brought you to us! We eliminate stress or incident.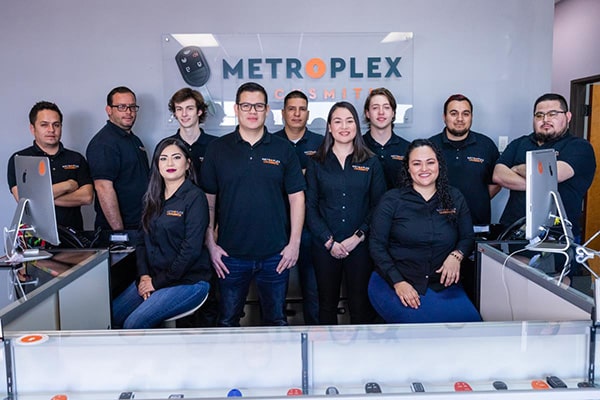 Our Fort Worth TX & Arlington, TX Automotive Locksmith Services
Metroplex Locksmith is your one-stop locksmith for cars shop for domestic and foreign automotive key replacement, ignition repair, fob and remote programming, smart key duplication, and lockout services. We specialize in foreign vehicles like Mercedes, BMW, Jaguar, Land Rover, Saab, Porsche. We provide key replacements, spares, ignition repairs, ECU flashing. Give us a call or stop by our storefront today!
What Our Customers Have To Say...
Omar looked out for me he's super professional & cool good guy .. good doing business with Lock Smith metroplex I will be recommending you guys to everyone
Execelente servicio y muy rápido,,, muchas gracias Bryan 😁😁😁
teodoro valle
21:49 21 Mar 21
Brayant was awesome and very fast
Austin Martin
17:37 14 Mar 21
We were thrilled at the competence and fast service. They sent out a great technician, Brian, who was adept and got us on our feet and back into our car in no time. He had all of the equipment necessary for our difficult key needs, plus, he was kind to our children, AND he's bilingual. 5 stars. They will be our go to, and hopefully we will get Brian again.
Amanda Hunter
22:04 28 Feb 21
1st time customer... Byrant was on time and very professional...and service was great! Will use them again! Thanks METROPLEX locksmith!!Paul Williams
janice wilson
23:11 27 Feb 21
Good service! Friendly people!! Great timing!!!
Great assistance and quick to answer not every bussines answers on time and this Is great service
Screwston Loca
19:44 26 Feb 21
This is the best service I have ever used. They are very inexpensive, very experienced, and the courtesy Brian and Lopez gave was exceptional he was awesome, and courtesy and so polite!
Charmaine Sherriffee
17:40 26 Feb 21
A1 locksmith was trash with price and reprogramming my key took my car to elico at metroplex locksmith and he got straight for reasonable pricing thank you.
Tanisha Molett
17:37 25 Feb 21
Great and affordableCame 2 me and was fastWould recommend to anybody
Tony Got Sticks
22:31 22 Feb 21
Contacted Metroplex Locksmith first Monday morning to replace a lost key fob. Very professional, sent a service technician out the same day.
Constine Jack
15:52 22 Feb 21
I locked my keys inside my car today (after hour)I called metroplex locksmith even if it said CLOSED on google. A nice representative answered. Of course there was a extra after hour charge. Which I understand. The lovely tech named BRADEN arrived 17 minutes after making the appointment! He did not use the bag blow up. He used the lishi to make sure he didn't damage my vehicle. Highly recommend them! They care for their costumers vehicles!!!
Kassandra Canales
03:21 22 Feb 21
They got my new key made in minutes. Definitely will let other know of this company!!
Breanne Nelson
20:49 20 Feb 21
I hope that I get her name right but the awesome, super professional Jaqueline was very helpful and was very polite and very patient with me. Thank you for all the information and the speedy service. about 7 minutes after getting off the with her, I got a call from the gentleman that was going to do the key for my vehicle. Thank you so much guys for the amazing service. I 100% am super satisficed with your service. I will definitely use your service again if i need to get another key.
Sergio A Salazar Lopez
19:31 12 Feb 21
I received outstanding service from Brayant Lopez today. He was on time and professional. I'll definitely call yall again for my key needs.
A great experience from the moment I called for a quote to the completion of the work. Nadia helped tremendously over the phone and provided an over the top customer service. The technician was prompt and professional. I highly recommend this company for any automotive locksmith needs.
Kyle Smith
18:58 10 Feb 21
Braden was awesome he was very nice and professional. Thanks I will recommend you guys great job oh and he was FAST.
Kisha Taylor
21:04 09 Feb 21
McKenzie Allen
20:10 09 Feb 21
Briant was great and the service was awesome
Antwon Ervin Sr.
19:04 09 Feb 21
Very good service very affordable and really nice employees I highly recommend metroplex locksmith
Noe Villanueva
18:56 09 Feb 21
Trust Our Affiliations. Trust Us.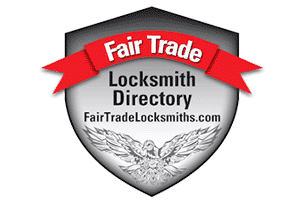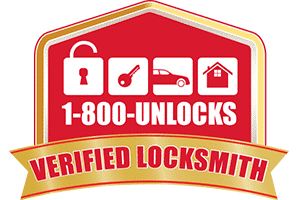 You Can Trust Metroplex Locksmith With Your Automotive Security
Trust is an important thing, and we don't take it lightly. Inviting us to work on your family car, commercial truck, or van is not something we take for granted. Your trust and comfort mean everything. That's why we go to such great lengths to make sure all of our locksmiths are trained, certified, insured, and friendly.

We specialize in automotive locksmithing so you can count on us for all your car, van, and truck lock and key needs.
We are certified and licensed in the state of Texas.
TX DPS license: B20271
We specialize in Mercedes, BMW, and Range Rover key fob replacement, and other domestic and foreign models.
Operating out of Fort Worth, TX and Arlington, TX for fast mobile service anywhere in the Dallas–Forth Worth region.
Our mobile technicians and in-store staff go above and beyond to ensure your total satisfaction.
Save money AND time! Save up to 50% on dealership prices for keys, fobs, remotes, and get same-day service.
Call us today, or stop by our storefront an accurate and honest quote for your car locksmith job.
Lost your keys? Call us and we'll send a technician to you and get you back on the road in no time.