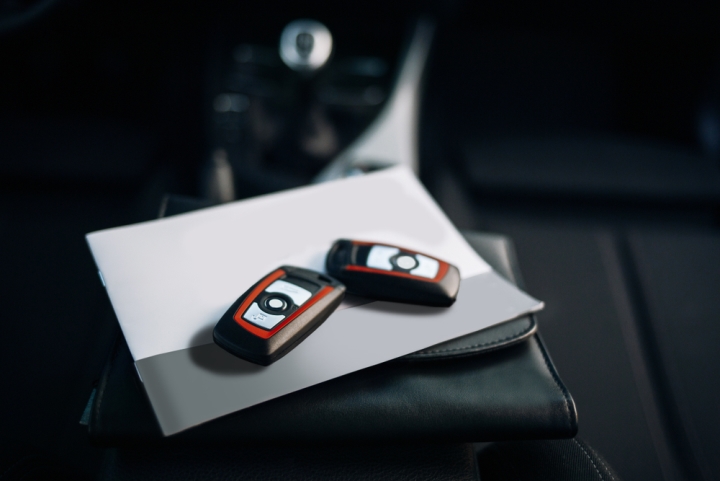 Car keys are not like they used to be. In fact, most car keys these days are fobs as opposed to actual keys. And this is especially true if you have a modern luxury vehicle, such as a BMW.
Sure, there are some models that still have the traditional ignition key, but it's likely connected to a fob that must be programmed to work with the vehicle's onboard computer, if only for unlocking and locking the doors. And yet in other cases, when a BMW Comfort Access system is installed, new BMW key fobs can even remotely start the car.
We Can Replace Your BMW Comfort Access Key
Yes, the car key fob has become quite the tool for car lovers, which means replacing them can seem like a major concern. However, it doesn't have to be. In fact, BMW key replacement can be quick and easy, regardless of how fancy your fob might be.
But what's more, you don't have to go to a BMW for key replacement. You can have one made by the local professionals at Metroplex Locksmith. Faster and cheaper than a dealership, for starters. But, there are other factors to consider when getting a new BMW key.
Getting a New BMW Key
Losing your car keys is more than an inconvenience. For the modern commuter, it's a small emergency. Fortunately, a new BMW key can be acquired with a simple phone call, getting you back in your car and off to wherever you need to be.
We work with all sorts of domestic and foreign vehicles, and key replacements for BMWs are more common than you might think. But, BMW key replacements don't have to be limited to losing your current key fob. You can get a new BMW key if you simply want an extra, or perhaps you are upgrading.
For instance, what if you were to install a remote starter for your ride? In doing so, your key would need to be more than just a key. BMW new key replacement like this is common, and for many BMW owners, fun. And this is also because it doesn't have to be expensive.
It's true that not every BMW key replacement costs the same, nor should it.
Just as each type of key fob and tools that it utilizes are not the same, so too are everyone's needs regarding new BMW keys varied.
You want to partner with BMW key replacement professionals who understand that each key fob is not a one-size-fits-all key. And their price should reflect this. After all, there are still many people who just need a key, not the full computer. But it's important to have options, and work with people who know all of them.
Day or Night
Another important aspect to look for in your BMW new key replacement professional team is their hours and services. For example, can they come to you? More specifically, can they get to you right away? If not, then perhaps it is worth shifting your search elsewhere.
When it comes to getting a replacement BMW key, it should be done at your convenience. If it's an emergency and you are locked out of your car, then you should have a team sent to you immediately. If you are more interested in scheduling something down the road for a BMW replacement key, that should be an option as well.
Reviews
A BMW replacement key can be done quickly and cost-effectively, but it should also be done the right way. You want a professional who knows what they are doing. For this reason, it's important to check the reviews.
At Metroplex Locksmith, we post our customer reviews with pride, as they demonstrate that we are the name in the game when it comes to all sorts of automobile needs, from remote starter installations to BMW replacement keys to good old-fashioned entry assistance. We do it all, and if you are in the Dallas/Fort Worth or Southern Florida areas, then you can stop by and see us, and learn more about the services we provide, and the benefits our customers see.
Get Same-Day BMW Car Keys and Remotes
Pay us a visit in person or give us a call to get a same-day BMW replacement key or remote. We know what it is to be in need of a new car key, so we strive to make the process easy and efficient for you. Reach out today for more information on how much it is to replace your BMW key.