Metroplex Locksmith Is Your Top Car Locksmith in Miami, Florida
If you need a car locksmith in Miami, Florida, call Metroplex Locksmith today. We provide new car keys, car computer and key programming, and key fob replacement.
Our Miami/Fort Lauderdale Car Locksmith Services
Auto Locksmith Services in Miami Metroplex Locksmith is your one-stop car locksmith in Miami, FL and the rest of the South Florida region. We provide services like domestic and foreign car key replacement, ignition repair, fob and remote programming, smart key duplication, and lockout services. We specialize in foreign vehicles like Mercedes, BMW, Jaguar, Land Rover, Saab, Porsche. No other locksmith for cars in Miami provides key replacements, spares, ignition repairs, and ECU flashing as good as us. Give us a call or stop by our storefront today!
About Metroplex Locksmith: A Top Auto Locksmith in Miami
Locally-owned and operated, our company has been providing car locksmith services to Miami, FL since 2012. 
Our main goal is to provide unmatched customer service both to the client and your customer. You will appreciate the value of our professional approach to all your automotive needs. Our experienced staff will always be eager to assist you. We look forward to being your reliable business partner when your locksmith needs arise.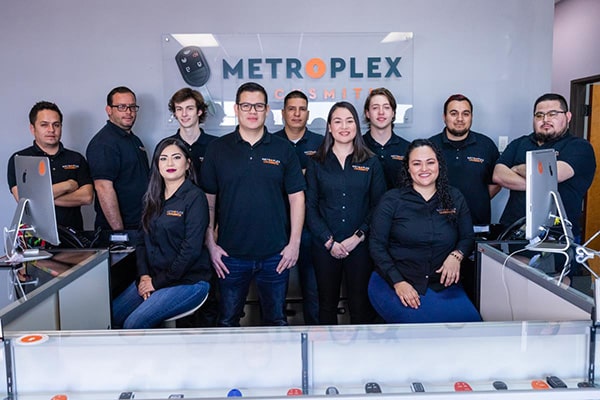 Follow Us On Facebook For Special Deals
Trust Our Affiliations. Trust Us.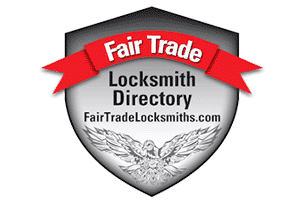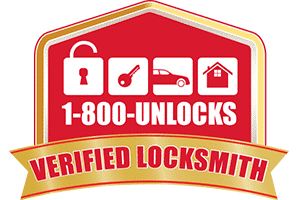 We're Your Local Van, Truck, and Car Locksmith in Miami
When you need a professional automotive locksmith in Miami/ Fort Lauderdale, region, turn to Metroplex Locksmith. Before you take your vehicle to another dealer for locksmith services, remember that our solutions often cost half of what you can expect to pay other companies–and we'll bring our tools and products to you! You can rely on our professional team, outstanding workmanship, and affordable pricing for all your emergency car locksmith needs in Miami, Florida.
Affordable Locksmith for Cars in Miami
Metroplex Locksmith offers affordable solutions for our services. Before bringing your car to the dealership to repair a broken ignition or to rekey car door locks, call us first! We feature the same professional services, tools, and equipment needed to make these types of repairs. Because we don't have the same overhead as the dealerships, we're able to maintain fair, affordable pricing. Need Mercedes electronic steering lock replacement services? Expect to pay a fortune at the dealer–but not with us! We are foreign car key replacement services and we can typically provide solutions for any make/model vehicle.
Leading Emergency Car Locksmith in Miami and Fort Lauderdale
Locked keys in your car? No problem! As an emergency car locksmith, we specialize in lockout service as well as other common lock and key emergencies. When you call us for unlock car service or to repair a broken ignition, we can dispatch a trained mobile locksmith to your Miami or South Florida location. Even if we're not the closest locksmith, we travel throughout the area to serve our clientele. If you need a car locksmith, don't just Google 'locksmith near me Miami' keep us as a contact on your phone so you'll always be ready for a lock and key emergency!
More of Our Auto Locksmith Services in Miami 
Metroplex Locksmith features a team of highly trained locksmith technicians who continually stay up to date with the latest products and best practices. We offer a wide range of car locksmith services that include:
Key duplication

Car key programming in Miami and Fort Lauderdale.

Lock repair

Rekey car door locks

Reflash ECU

Lockout service

Broken ignition repair

Wireless ignition module WIN replacement and more

Audi car keys programmed plus we can handle cars locked 2014 and up like the A4, A5, A6, Q7, Q3, and R8 models

BMW car keys cut and programmed in Miami and Fort Lauderdale.

Land Rover key fobs programmed in Miami and Fort Lauderdale.

Jaguar car keys programmed in Miami and Fort Lauderdale.

Porsche key fobs programmed in Miami and Fort Lauderdale.



When you need a professional auto locksmith in Miami you can trust, contact Metroplex Locksmith. We service car and motorcycle customers throughout Miami and Fort Lauderdale,and other communities in the region. As a locally operated business, we care about the people we serve. That's why we continue to be the 'cheap locksmith service' Miami loves. When you need a mobile locksmith or emergency car locksmith, call Metroplex Locksmith and we'll be there ASAP.
Some Pics Of Metroplex Locksmith In Action
You Can Trust Metroplex Locksmith With Your Automotive Security
Trust is an important thing, and we don't take it lightly. Inviting us to work on your family car, commercial truck, or van is not something we take for granted. Your trust and comfort mean everything. That's why we go to such great lengths to make sure all of our locksmiths are trained, certified, insured, and friendly.

We specialize in automotive locksmithing so you can count on us for all your car, van, and truck lock and key needs.
We are certified and licensed in the state of Texas.
TX DPS license: B20271
We specialize in Mercedes, BMW, and Range Rover key fob replacement, and other domestic and foreign models.
Operating out of Hollywood FL for fast mobile service anywhere in the South Florida region.
Our mobile technicians and in-store staff go above and beyond to ensure your total satisfaction.
Save money AND time! Save up to 50% on dealership prices for keys, fobs, remotes, and get same-day service.
Call us today, or stop by our storefront an accurate and honest quote for your car locksmith job.
Lost your keys? Call us and we'll send a technician to you and get you back on the road in no time.
Where are you located?
Should you need to visit our storefront we are located at 450 N Park Rd Suite 600A, Hollywood FL 33021. We're open Mon - Fr: 9am - 7pm, Sat: 9am-6pm, and Sun: 9am - 5pm. But as a mobile locksmith just give us a call at 786-539-0086, and we will come to your location to provide our automotive locksmith services.
Do you sell or replace key fobs and remotes?
That we do. We specialize in all things automotive locksmithing. All you have to do is provide your year, make, and model vehicle and we will give you a great price that beats out the dealership. Plus, we will come to you bringing the new fob and remote, program it, and you won't even have to leave your location.
What makes and model vehicles do you work on?
Metroplex is a full-service automotive locksmith in Fort Worth and we're not limited by vehicle make, model, or age. Our locksmith technicians are trained to work with foreign, domestic, and antique vehicles. It's also our specialty to work with German brands like BMW. But as an example, here are some of what we can do.
Audi car key programming and locked cars including the A4, A5, A6, Q7, Q3, and R8. 

BMV car keys cut and programmed.

Porsche key fobs reprogrammed.

Land Rover key fob batteries.

Jaguar key programming.
And these are all interchangeable. You can get your fobs, remotes, and batters for any of these vehicles. There's no limit to what our locksmiths can do.
What areas do you service besides Hollywood FL?
We service all these areas in the Miami region:
Aventura, FL  |  Bal Harbour, FL  |  Boca Raton, FL  |  Coconut Grove, FL  |  Coral Gables, FL  |  Coral Springs, FL  |  Cutler Bay, FL  |  Dania Beach, FL  |  Davie, FL  |  Deerfield Beach, FL  |  Delray Beach, FL  |  Doral, FL  |  Fort Lauderdale, FL  |  Hialeah, FL  |  Hallandale, FL  |  Hollywood, FL  |  North Miami Beach, FL  |  Pinecrest, FL  |  Plantation, FL  |  Pembroke Pines, FL  |  Pompano Beach, FL  |  Sunny Isles Beach, FL  |  Sunrise, FL  |  Tamarac, FL  |  Weston, FL  |  Homestead, FL  |  Key Biscayne, FL  |  Lauderhill, FL  |  Miami, FL  |  Miami Beach, FL  |  Miami Gardens, FL  |  Miramar, FL  |  North Bay Village, FL  |  North Miami, FL
What other automotive locksmith services do you provide?
This is a long list and you can find a longer one on our car locksmith page. But here's a quick list. 
Audi keys cut and programmed
Audi car key replacement
Audi key fob programmed
Audi remote battery replacement
BMW keys cut and programmed
BMW car key replacement
BMW key fob programmed
BMW remote battery replacement
Mercedes keys cut and programmed
Mercedes key replacement
Mercedes key fob programmed
Mercedes remote battery replacement
Jaguar keys cut and programmed
Jaguar key replacement
Jaguar key fob programmed
Jaguar remote battery replacement
Land Rover keys cut and programmed
Land Rover key replacement
Land Rover key fob programmed
Land Rover remote battery replacement
VW keys cut and programmed
VW key replacement
VW key fob programmed
VW remote battery replacement
Emergency lock-out service
Broken keys extracted & replaced
Cargo van high-security locks
Fleet vehicle keying services Ignition repairs & replacements
Remotes sold, replaced & programmed
Transponder keys sold & programmed
Car keys duplicated
Car keys made
VAT system keys
Re-key Car Locks
Ignition Locks Cylinder problems
Car Remotes Programmed
Car lockouts / Doors unlocked
Broken key extraction from ignition
Broken key extraction from Door locks
Lost Car keys originated on the spot
ECU flash
Immobilizer replace & programming
Key FOBs made on the spot
Remote Head keys
Proximity keys
intelligent and smart keys
Transponder chip keys programmed
Automotive emergency service
There is so much more we can do for your vehicles. If you have a question just call 817-789-6392, or visit our storefront in Fort Worth.
How long will it take you to make a new car key for me?
The time it takes depends on the type of vehicle and whether or not you require a brand new key, or if it's a copy. So we can provide the best answer we recommend giving us a call or visiting our contact page. Thanks so much.